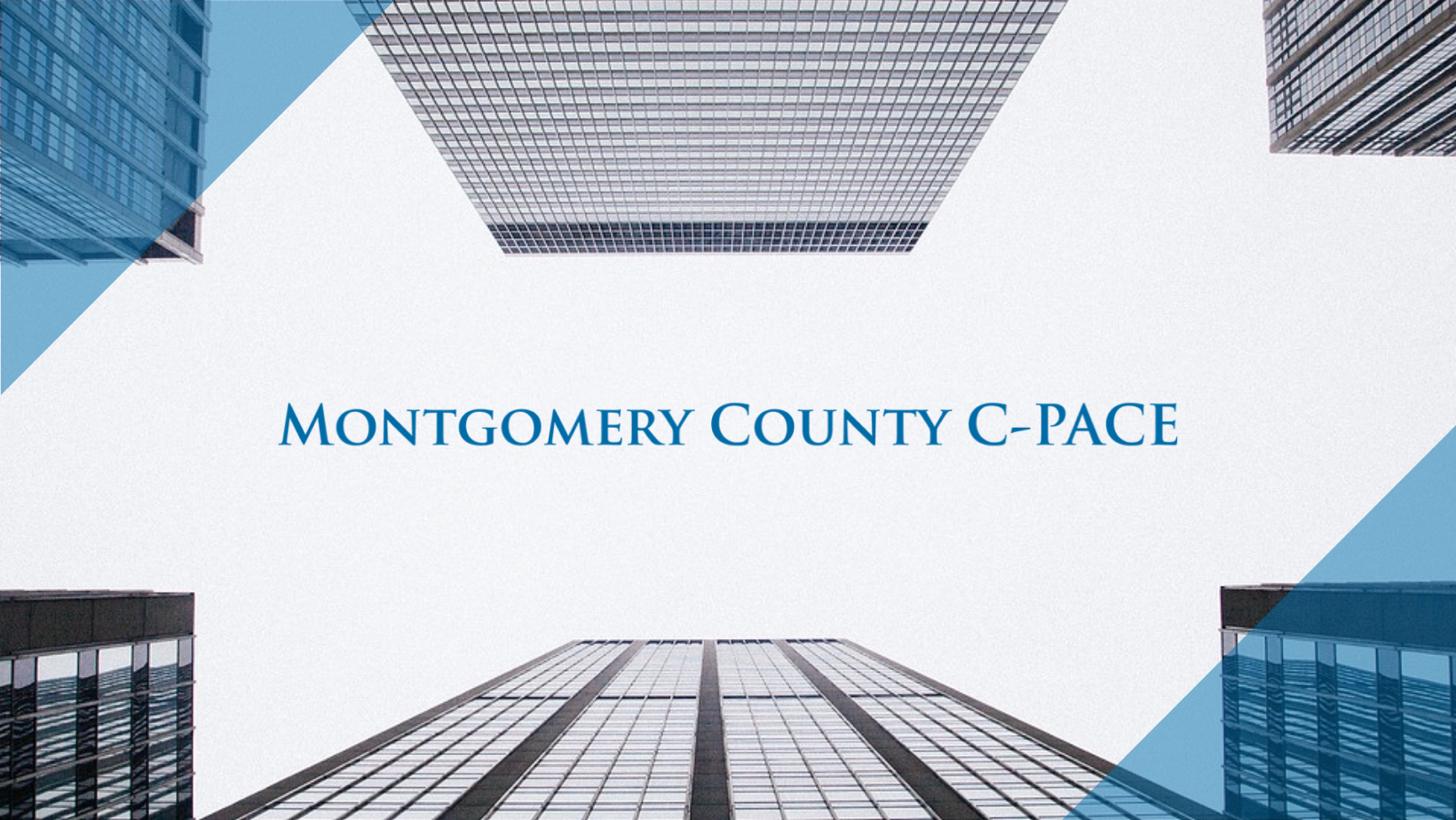 What is C-PACE?
Commercial Property Assessed Clean Energy ("C-PACE") is a financing program for commercial clean energy projects.  MC-PACE authorizes private capital providers to provide commercial property owners with financing for qualifying projects, and to collect the repayment through annual or semi-annual surcharges on the property's tax bill. By lowering the property's energy expenses, C-PACE makes the building more inviting and affordable to tenants and, consequently, more valuable.
Program Administrator
The Montgomery County Green Bank is the program administrator for MC-PACE of Montgomery County Green Bank.  Montgomery County first launched the MC-PACE program in 2015 and has enacted several amendments, in response to market feedback, to make the program more attractive to all participants.
Why Use C-PACE?
Who Can Take Advantage of C-PACE?
Benefits of C-PACE
Property Value
Tenant Happiness
No Taxpayer Burden
Lower Utility Bills
Jobs In The County
Reaching Climate Goals
C-PACE authorizes property owners to make energy efficiency and renewable energy upgrades to commercial buildings using innovative financing. By expanding the use of C-PACE in Montgomery County, property owners are contributing to private sector investment in the community, clean energy job growth, and improvement in building quality.