Making a green dream a
reality.
The Montgomery County Green Bank is a publicly chartered 501(c)3 nonprofit corporation dedicated to accelerating energy efficiency, renewable energy, and clean energy investment in Montgomery County, MD. We partner with the private sector to provide more affordable and flexible financing options for County residents and businesses for clean energy and climate-resilient projects. These projects save energy, lower greenhouse gas emissions, create healthy living and working environments, foster a more resilient economy and environment, and help the County achieve its environmental goals.
To help Montgomery County achieve its climate goals by leveraging capital and innovative partnerships to make clean energy and climate-resilient solutions more accessible and affordable for all residents and businesses.
A prospering, sustainable, and healthy Montgomery County where everyone participates in and benefits from clean energy and climate-resilient solutions.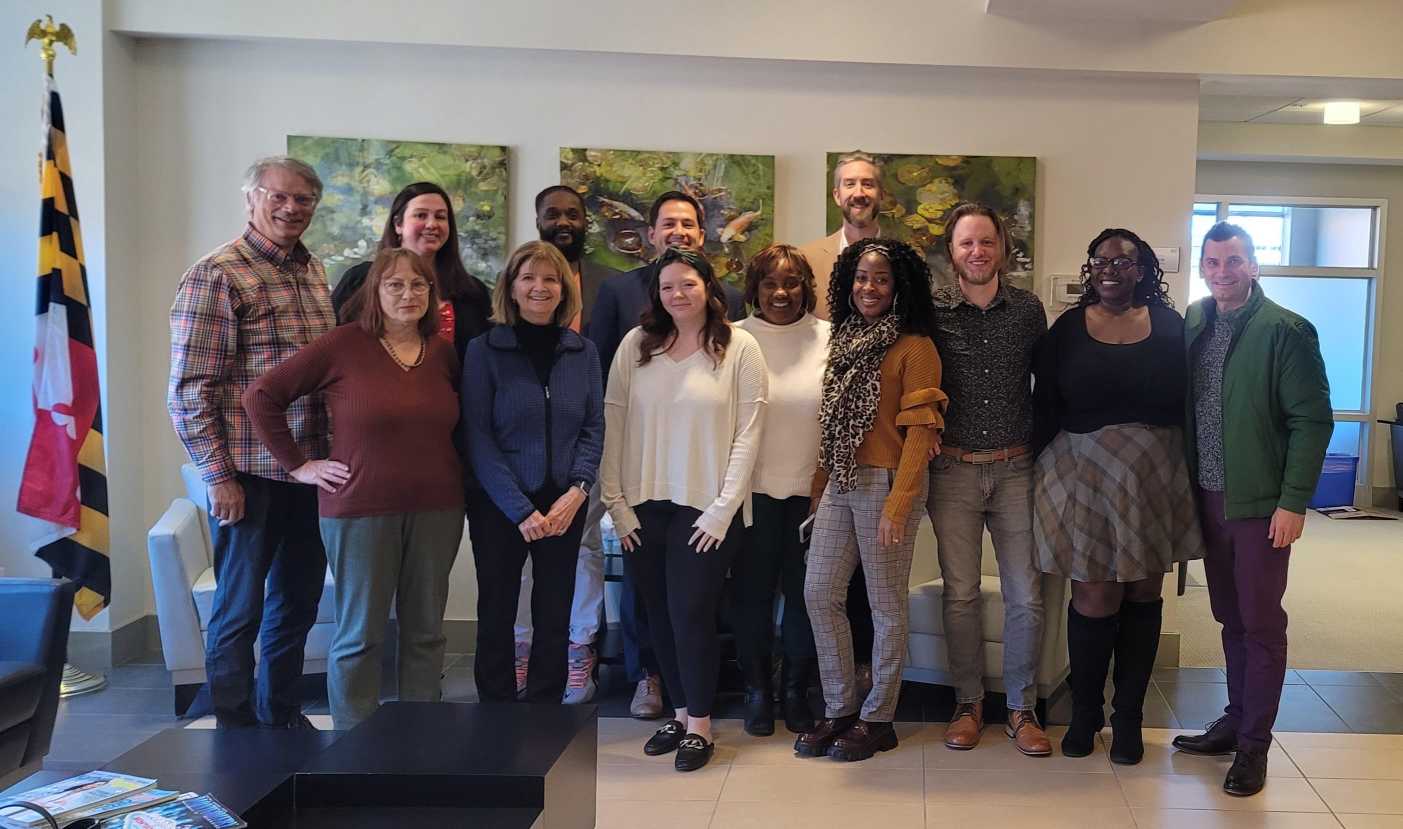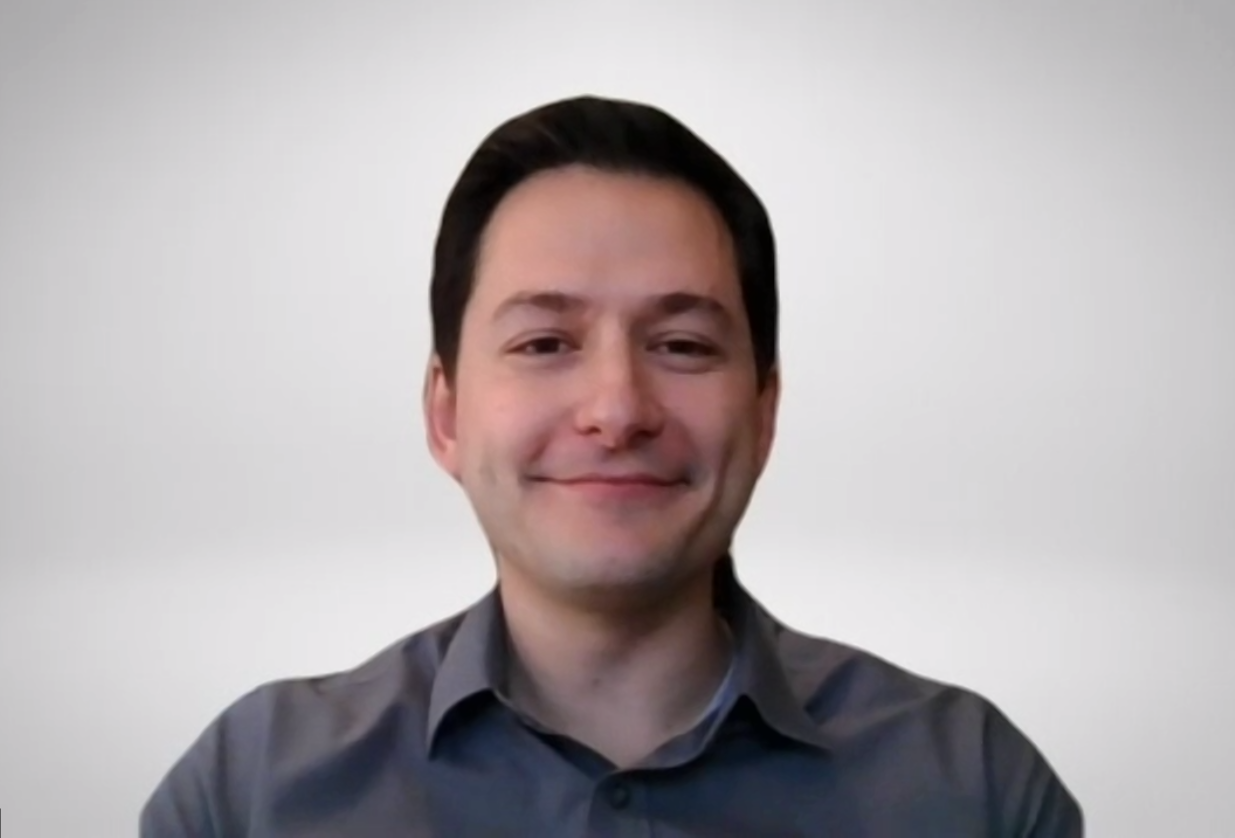 Stephen Morel
Chief Executive Officer
Stephen Morel
Contact: info@mcgreenbank.org
Stephen Morel is the Chief Executive Officer and was formerly the Chief Investment Officer of the Montgomery County Green Bank (MCGB). He comes to the Green Bank with a professional background in corporate and project finance, with a particular interest in the use of public and private funds to fill market gaps and catalyze investment into high impact sectors. Stephen brings his strong skills in financial management and project-related investment to the MCGB in order to accelerate the deployment of programs and products towards achieving the Bank's clean energy and energy efficiency objectives.
Prior to the MCGB, Stephen led a financial consulting company dedicated to connecting infrastructure developers with debt and equity financing sources. This role followed almost a decade of experience as an investment officer and project finance specialist for the Overseas Private Investment Corporation. Stephen began his financial career in investment banking at Taylor-DeJongh and Friedman, Billings, Ramsey. He lives in Alexandria, VA with his wife and two dogs.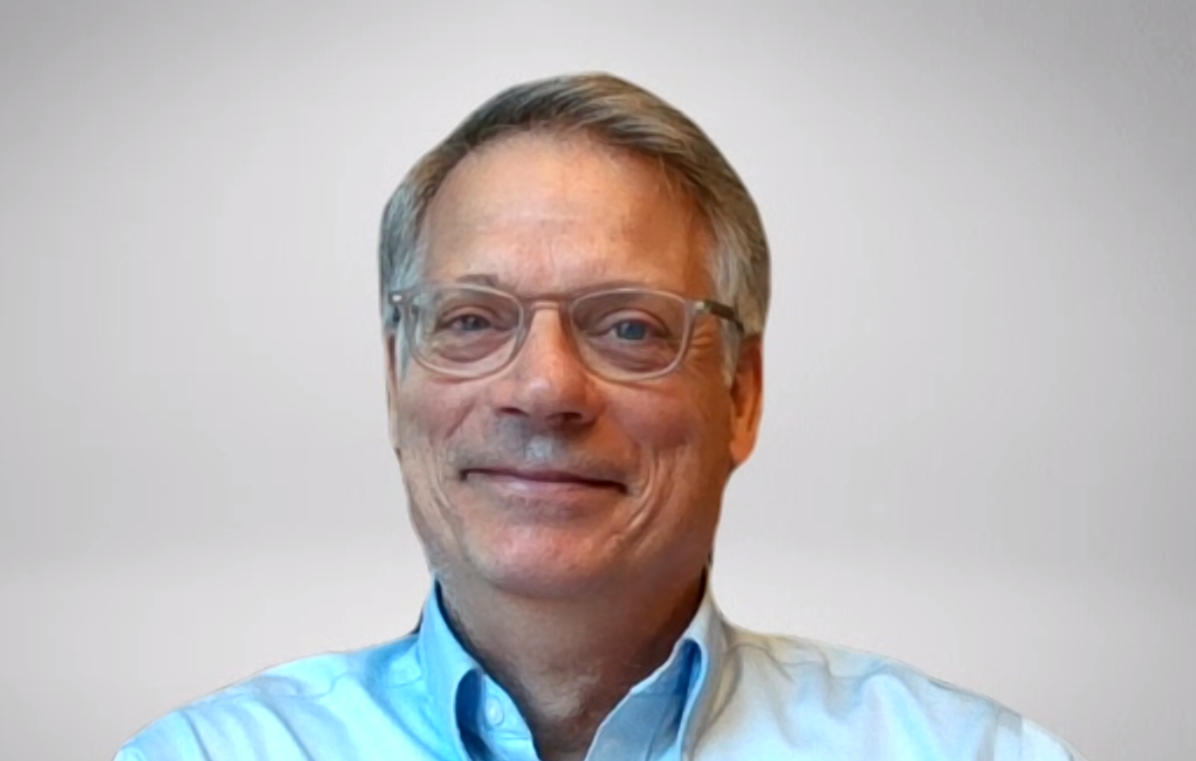 Tom Deyo
Acting Chief Operating Officer
Tom Deyo
Contact: info@mcgreenbank.org
Tom Deyo is the acting Chief Operations Officer and was formerly the inaugural Chief Executive Officer of the Montgomery County Green Bank (MCGB). Tom brings his finance, operations, and mission-strong background to accelerate MGCB's goal of bringing greater access to clean energy and energy efficiency financing for households, businesses, and institutions in Montgomery County, MD.
Tom has over 30 years of experience in the for-profit and nonprofit sectors in financing and investment, technical assistance, knowledge building, and grant making in housing and community development and green programs. Tom has established numerous initiatives and programs in green, community investment, and real estate development and management. Tom has worked at the national level with financial services institutions and nonprofit intermediaries. His work has delivered products and services to local civic and nonprofit organizations, with a focus on their low- and moderate-income constituents.
Tom joins MCGB from NeighborWorks America where Tom led its division focused on real estate development and management and green strategies for nine years. Prior to NeighborWorks, Tom was at Fannie Mae for fourteen years where he worked extensively with the company's field operations and partners. Tom worked throughout the company to advance tailored single-family and multifamily mortgage and investment products that responded to local market needs.
Tom has been a resident of Montgomery County for nearly 30 years. He lives in Bethesda with his wife and they have two daughters who are graduates of Montgomery County public schools. Tom is a graduate of Loyola University of Chicago and University of Virginia.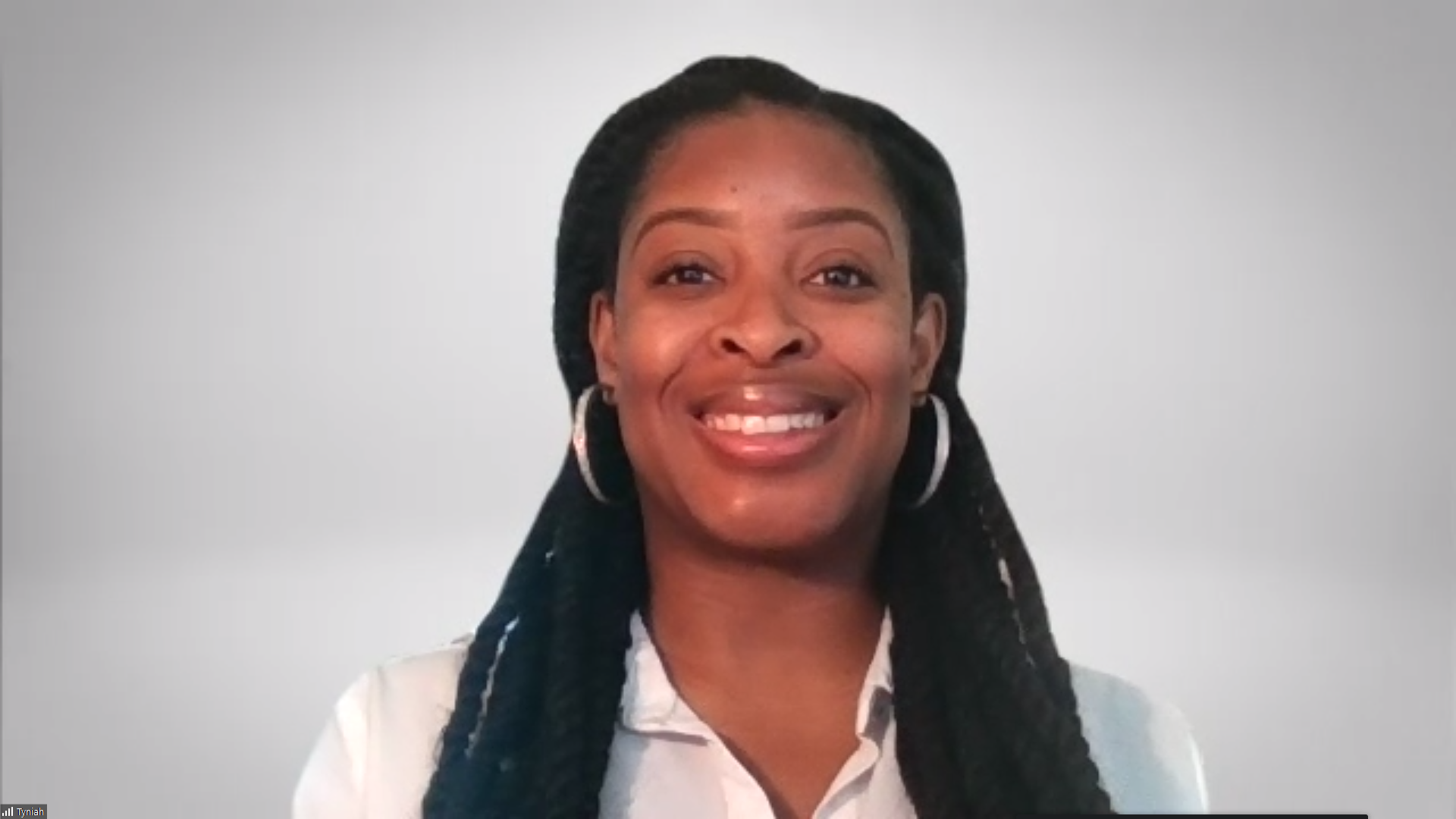 Tyniah McDuffie
Sr. Mgr. Communications and Community Engagement
Tyniah McDuffie
Contact: info@mcgreenbank.org
Tyniah McDuffie is the Senior Manager of Communications and Community Engagement at Montgomery County Green Bank. As an innovative, dynamic, and results-driven visionary, she brings 10 years of experience in communications and community outreach to the Green Bank.
Working primarily in the non-profit sector, Tyniah has managed the development and implementation of successful communications and marketing strategies for organizations, such as American Society for Microbiology and American Association of Blood Banks. With expertise in social media management, media relations, digital marketing, public relations, event coordination and project management, she adds a unique dynamic to the Green Bank team.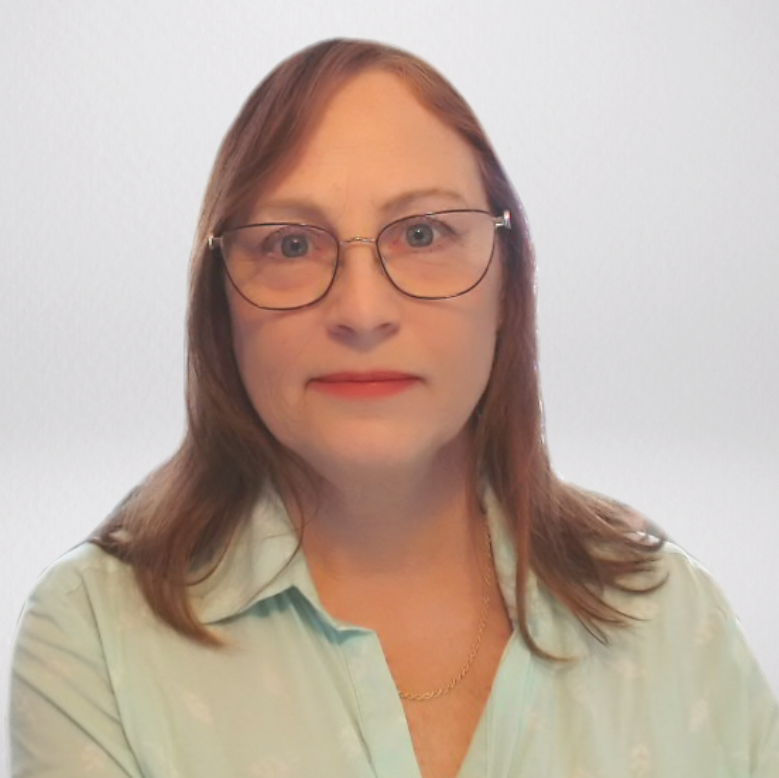 Jean Moyer
Director, Business Operations
Jean Moyer
Contact: info@mcgreenbank.org
Jean is a long time Montgomery County resident and has been an environmental supporter since she was a teenager. She is thrilled by the opportunity to bring her professional experience full circle to supporting the environment and the work of the Green Bank as it enables County residents and businesses to achieve energy savings and deploy renewable energy products.
Before joining the Green Bank, Jean utilized her accounting degree and CPA experience in various capacities in multiple non-profit organizations. She has a long background in auditing, compliance, grant management, and finance, primarily in the conservation arena. As the Director of Business Operations, she is excited to be leveraging her experience and skills to ensure that the Green Bank's activities are effectively and efficiently run with best business practices and sound internal controls.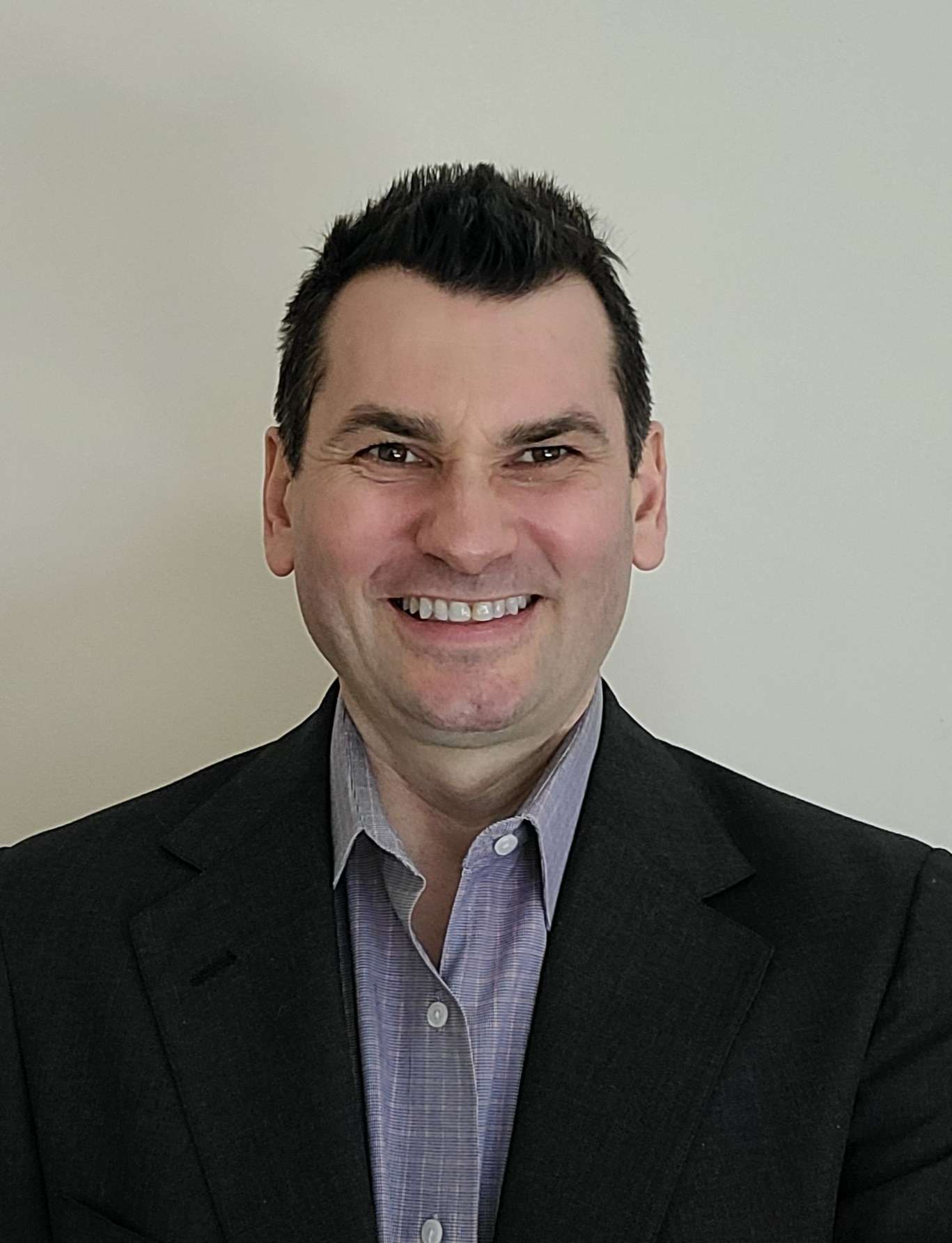 Rokas Beresniovas
Director of Commercial Business
Rokas Beresniovas
Contact:
info@mcgreenbank.org
Rokas Beresniovas is the Director of Commercial Business for the Montgomery County Green Bank. He has over 20 years of experience in business to business, community, and retail environments where he managed teams, built relationships, monitored market conditions and expanded client assets. He also has numerous appointments to nonprofit boards for corporate stewardship and community building.
Born in Lithuania, Rokas emigrated to the U.S. in 1998. He has worked predominantly in the financial services sector, where he served as a Vice President of Business Development and Commercial Banking for Bank of America, Eagle Bank, HSBC Bank USA, State Bank of India USA, and the National Institutes of Health Federal Credit Union.
Rokas has served on the boards of various community organizations, including the Georgetown Business Association (GBA), Kids 4 Peace International, End Violence Against Women International, and The Embassy Series.
Rokas was awarded the 2016 SmartCEO Washington DC Executive Management Award and was a finalist for the 2015 SmartCEO Washington DC Money Manager Award. He also won a Global Tassels Community Innovator Award (2015) and The Eurasia Center Golden BRICS Award (2014).
Rokas is the founder of the Lithuanian nonprofit organization Global Lithuanian Leaders (GLL) and was recognized by the Lithuanian Ministry of Foreign Affairs in 2015 for outstanding leadership for mentoring the next generation of business leaders.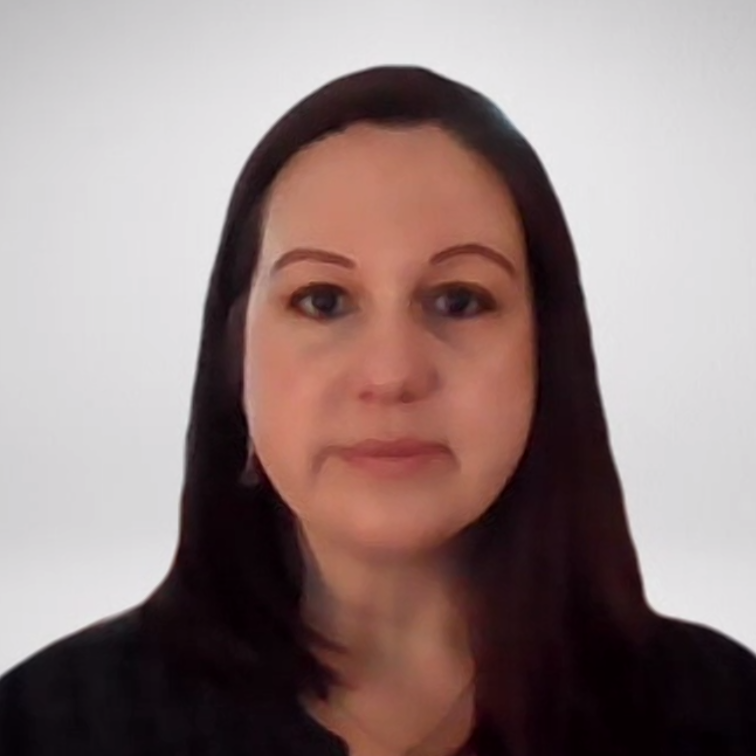 Cindy McCabe
Assoc. Director, Renewable Energy
Cindy McCabe
Contact: info@mcgreenbank.org
Cindy McCabe is the Associate Director of Renewable Energy Programs for the Montgomery County Green Bank, joining the team in September of 2020. Cindy comes to the Green Bank after working as Residential Solar Sales Manager with Tesla in Maryland and as Residential and Commercial Solar Project Manager with Ipsun Solar in Washington, DC and Virginia. Cindy brings a wealth of experience in solar customer acquisition, contract management, and utility relations, as well as high level knowledge of solar project design, operations and maintenance.
Originally from New Jersey, Cindy attended the Graduate School of Education at Rutgers University. After graduating from Rutgers, Cindy served in the Peace Corps in Bolivia where she became fluent in Spanish and completed a successful large environmental project for her site and for the surrounding areas. Cindy later attended the School of Public Affairs at American University where she studied Environmental Policy and Statistics. Cindy lives in Rockville with her two rescued cats and she fosters dogs from a local animal shelter.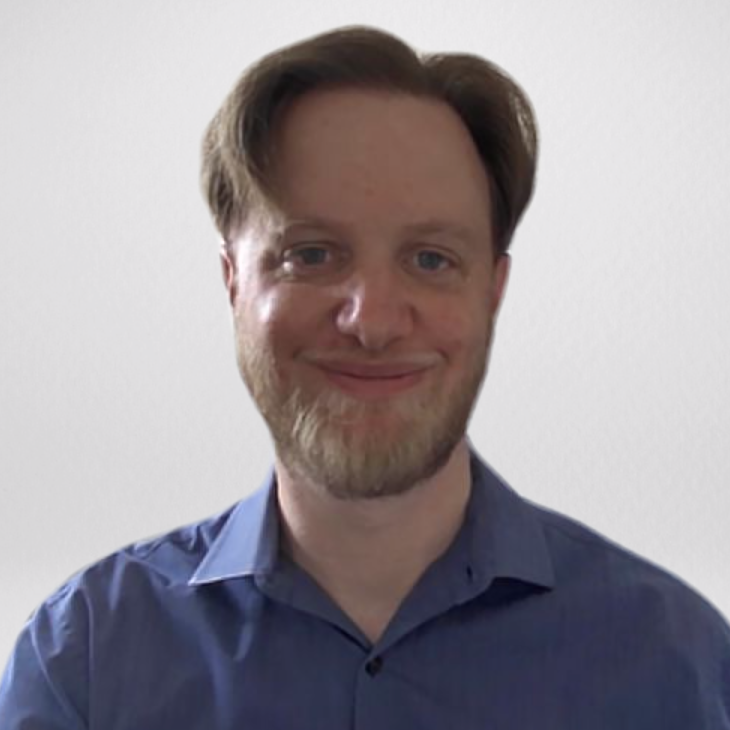 Josh Myers
Production Specialist
Josh Myers
Contact:
info@mcgreenbank.org
Josh Myers is the Production Specialist for the Montgomery County Green Bank, he joined the team in March of 2019. Josh comes to the Green Bank having interned at Americans for Democracy and Human Rights in Bahrain as an Advocacy Intern where he worked on Capitol Hill and authored blogs and advocacy materials submitted to the United Nations Human Rights Council. Josh began his career working as an Administrative Assistant at the Upper Occoquan Service Authority. Josh lives in Frederick with his wife and two dogs.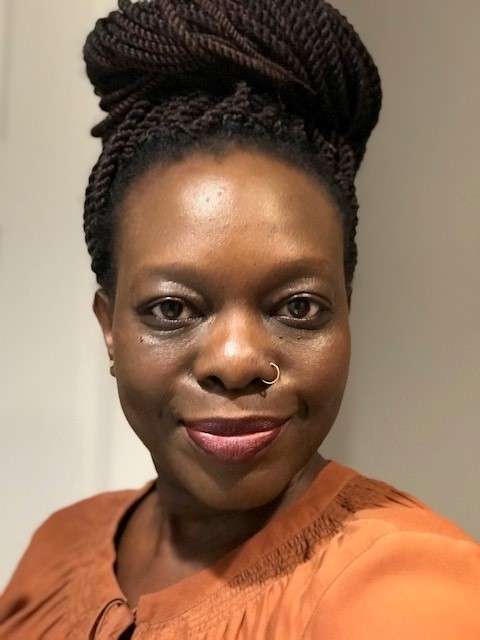 Lucy Chihandae
Administrative Specialist
Lucy Chihandae
Contact: info@mcgreenbank.org
Lucy Chihandae is the Administrative Specialist for the Montgomery County Green Bank, she joined the team in August of 2022. Lucy comes to the Green Bank having worked in several corporate offices as an administrator. Lucy has a background in communications, journalism and administration. Lucy lives in Rockville enjoying the downtown life.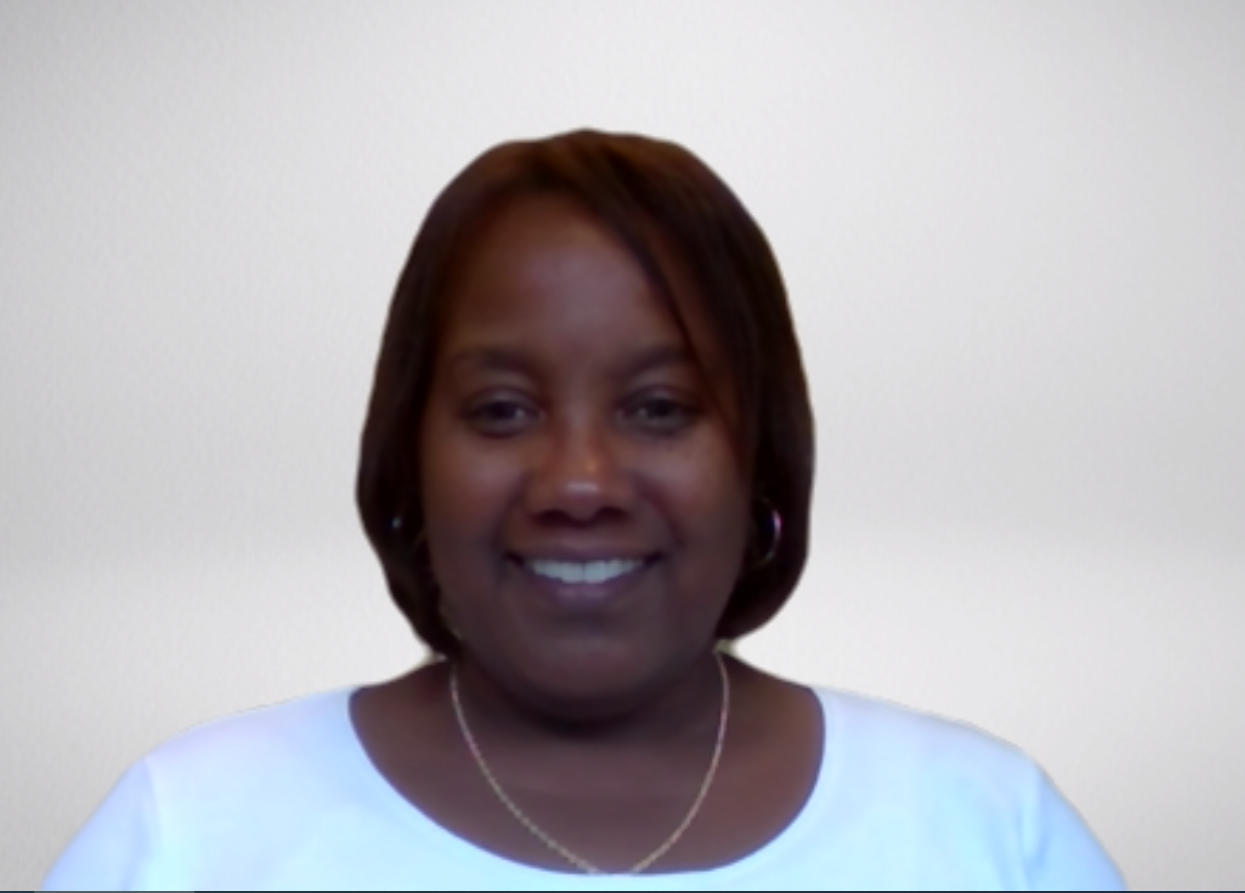 Myra Cobb-Davis
Sr. Manager, Portfolio Administration
Lucy Chihandae
Contact: info@mcgreenbank.org
Myra Cobb-Davis is the Senior Loan Administration Manager for the Montgomery County Green Bank. She has over 20 years of experience in Loan Portfolio and Risk Management in the non-profit and for-profit sectors. Myra's work in the non-profit sector consisted of managing teams, building relationships, and managing grant programs for the U.S. Department of Housing and Urban Development (HUD), as well as providing technical assistance and training for HUD and the U.S. Department of Agriculture Rural Development programs.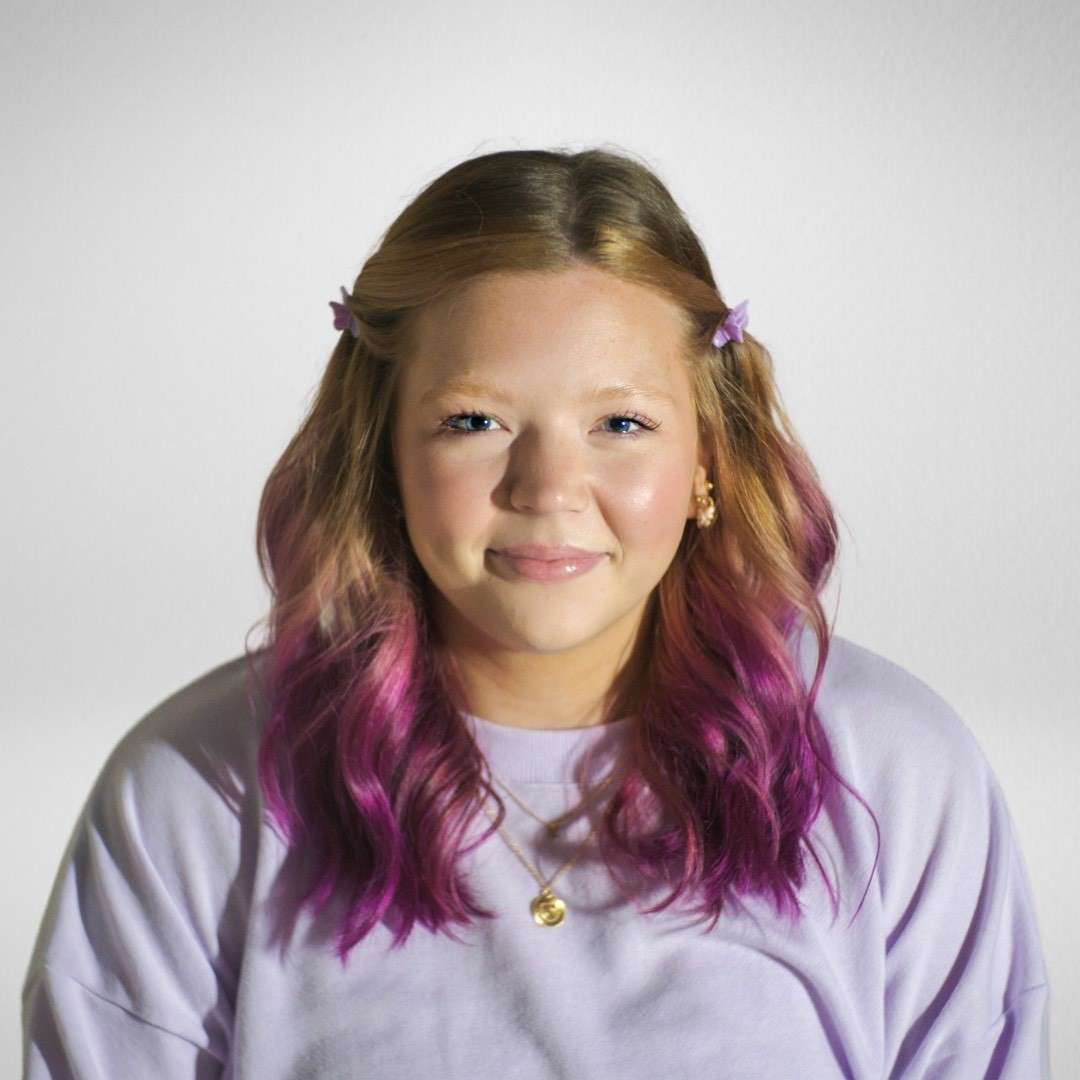 Brianna Bolen
Digital Marketing and Communications Specialist
Brianna Bolen
Contact:
info@mcgreenbank.org
Brianna Bolen is the Digital Marketing and Communications Specialist at Montgomery County Green Bank. She is a recent graduate from The University of Alabama with a Bachelor of Arts in Communications, with a concentration in Creative Media.
She has over 5 years of experience in Graphic Design, Video Editing, and Social Media Management. While in college she was the Social Media Manager and Graphic Designer for 6 student films, a small black owned business in Maryland, an apartment complex, and a Youtuber who has reached over a million views. Her advanced computer skills, photo and video editing knowledge, creativity, and eye for detail make her a great addition to the MC Green Bank Team.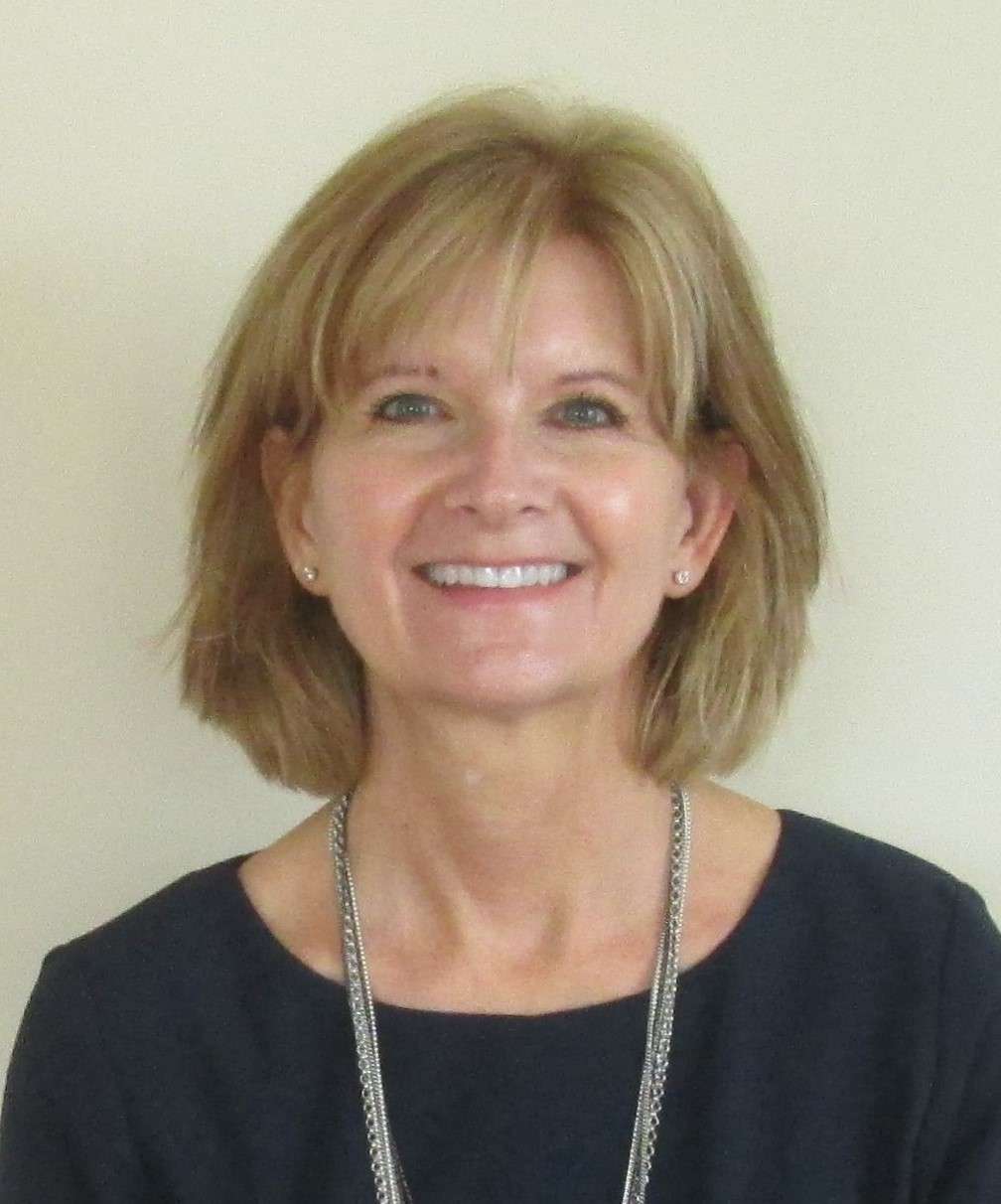 Mariann Zylstra
Director of Underwriting
Mariann Zylstra
Contact: info@mcgreenbank.org
Mariann Zylstra is the Director of Underwriting of the Montgomery County Green Bank. Mariann comes to the Bank with over 20 years of progressively responsible positions at commercial banks in various cities across the U.S.  Her most recent leadership role was as Senior Vice President and Commercial Banking Market Leader for KeyBank in Seattle, where she also led a Business Banking team. Over the years her community service has included board and committee roles with a number of non-profit organizations including The MS Society, the Economic Development Council serving greater Seattle, United Way, and several smaller organizations. Mariann has an MBA from Indiana University and a BS from Central Michigan University.
Since relocating to the DC area, Mariann has focused her efforts on non-profit roles with a variety of organizations. She most recently served as the Washington DC Chapter Chair for SCORE, a nationwide non-profit serving small businesses and aspiring entrepreneurs, and is a certified SCORE business mentor.  Mariann resides in Gaithersburg with her husband, daughter, a dog and two cats.
Jordan E. Taylor
Assoc. Director, Renewable Energy
Mariann Zylstra
Contact: info@mcgreenbank.org
Jordan Taylor is the Associate Director of Renewable Energy of the Montgomery County Green Bank (MCGB). He comes to the Bank with a professional background in residential & commercial solar development, with a particular interest in maximizing the adoption and consumption of energy from clean sources as well as improving the infrastructure. Jordan brings his strong skills in customer acquisition, construction management and building science to the MCGB in order to accelerate the deployment of programs and products towards achieving the Bank's clean energy and energy efficiency objectives.
Jordan has a wealth of experience in contract management, and customer relations, as well as a deep technical knowledge of solar project design, installation and maintenance.
Prior to the MCGB, Jordan led a real estate development company dedicated to building sustainable net-zero housing communities supporting disinvested areas. This role followed almost a decade of experience as a real estate and solar developer for projects spanning MD,DC, CA, NJ, IL and a number of other states. Jordan began his career in real estate investment at an early age as a 3rd generation General Contractor and real estate developer.
Jordan in his free time loves snowboarding, playing his saxophone, and teaching robotics classes with primary school students.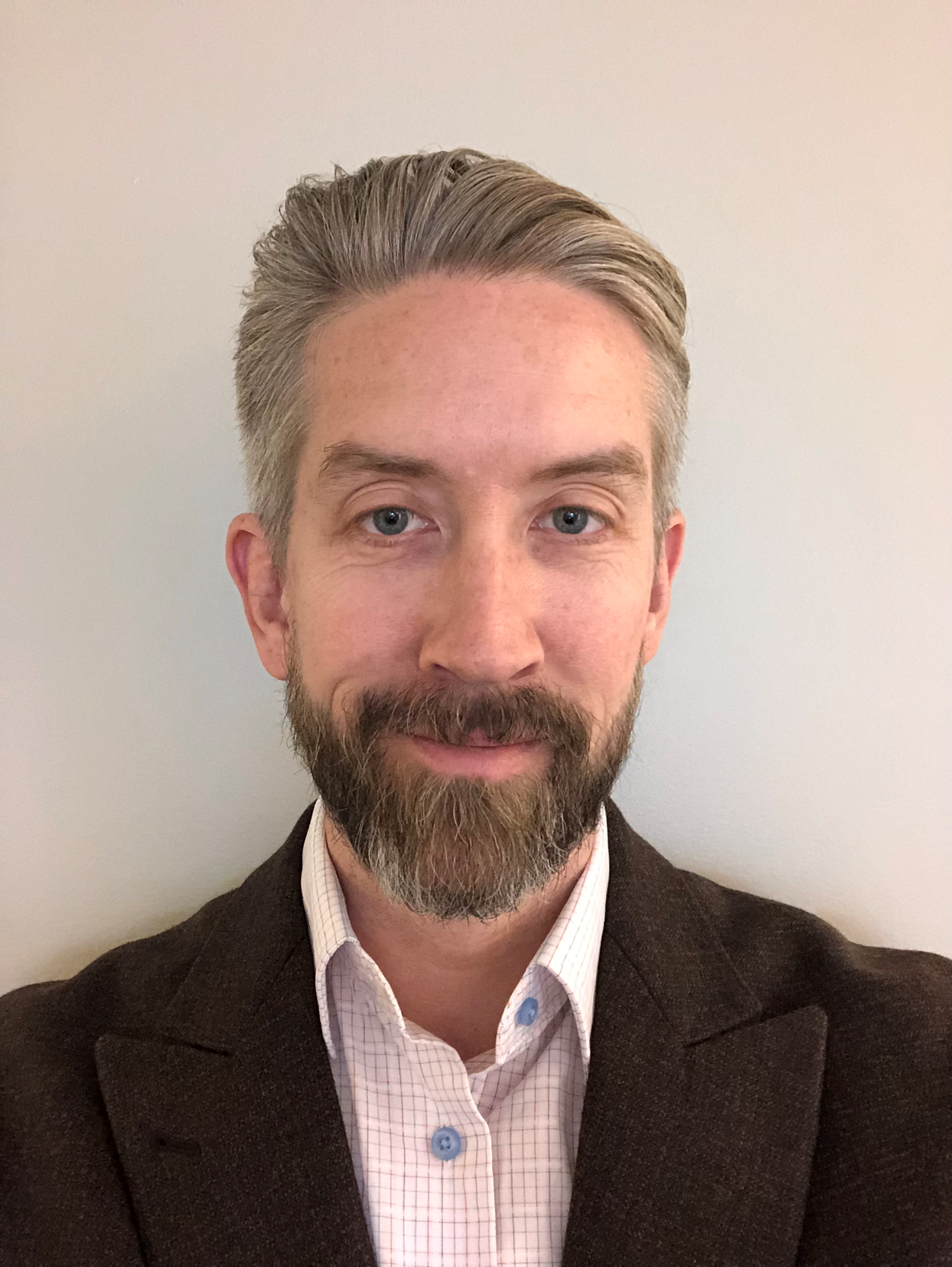 Scott Dicke
Assoc. Director, Commercial & Industrial
Scott Dicke
Contact: info@mcgreenbank.org
Scott Dicke is the Associate Director for Commercial & Industrial building solutions at the Montgomery County Green Bank (MCGB). Scott's 20+ year background spans the energy, consulting, and software industries and public-private partnerships (https://www.linkedin.com/in/scotthunterdicke). He comes to the Bank with an interest in integrating Montgomery County property owner and community needs with the Green Bank's energy objectives to design, implement, and scale innovative C&I sector programs.
Prior to the MCGB, Scott's recent work centered on using software and services to advance building sustainability in the mid-Atlantic region. In 2015, he launched West Arlington Analytics, a consulting business dedicated to accelerating energy efficiency and renewable energy projects in support of governments and private sector clients. In 2017, he partnered with Sustainable Real Estate Solutions (SRS) to launch and administer Virginia's first Commercial Property Assessed Clean Energy (C-PACE) financing program in Arlington County, and subsequently led SRS's regional marketing strategy for integrating its cloud-based SAAS product into government-sponsored, commercial sector energy efficiency programs. Scott holds bachelor's degrees in finance and management science from Virginia Tech and a master's degree in applied economics from John's Hopkins University. He lives in Arlington, VA.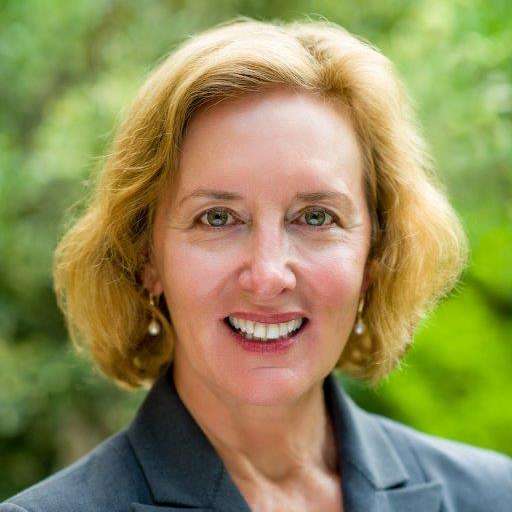 Bonnie Norman
Chair
E3 International, LLC
Bonnie Norman
As President of E3 International, LLC, Bonnie Norman directs strategic energy advisory services, sustainable energy project development, capacity building, and financial solutions—resulting in over $500 million in clean energy and energy efficiency investment in developing and transition countries. She was a Co-founder in 2010 and CEO of E3's U.S.-focused affiliate, EnerCon Solutions, LLC. Both in her current roles and formerly as a corporate real estate services executive with JLL and management with IBM, Norman has lead transformative transactions and initiatives, launched and grown enterprises, and built partnerships with businesses, governments, and donors at a senior level to achieve shared objectives. She is passionate about innovation to improve environmental quality and health for all.
Since 2006, Norman has served as a Board Officer at Children's National Health System. She is a Past President of Children's Health Board, a 501c3, and a founder of a Kenya-based women's microfinance nonprofit. A LEED AP, she received both her BA and MBA from Harvard University.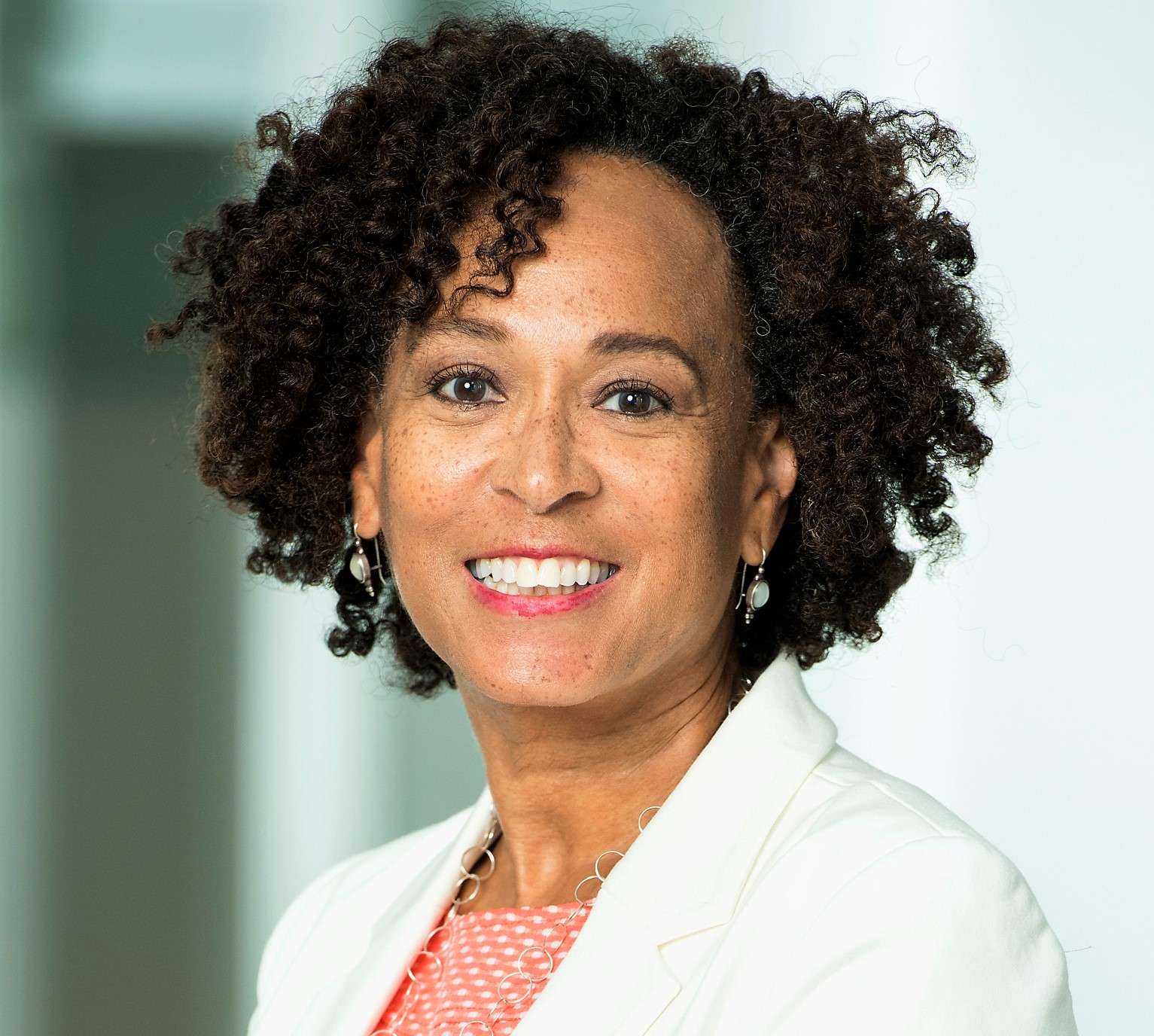 Marcene Mitchell
Vice-Chair
World Wildlife Foundation
Marcene Mitchell
Marcene D. Mitchell is a seasoned financial professional with over 30 years of experience in international corporate and project finance with a specialty in clean energy. Ms. Mitchell has provided funding and assistance to companies who are reducing their global carbon footprints by investing in clean technologies, energy efficiency and supply chain management. Marcene has deep experience in the energy industry and scaling clean energy technologies in the emerging markets.
Ms. Mitchell is currently Senior Vice President for Climate Change at the World Wildlife Fund (WWF). In this role, Marcene is working at the intersection of conservation and climate change where she is expanding finance for nature-based solutions to address global warming. She works with corporate leaders and Governments in building new markets for renewable energy, climate-smart agriculture, the blue economy, and sustainable forestry. She is innovating and expanding the use of climate finance instruments including green and blue bonds, blended finance, and carbon credits. As WWF's champion on climate change, Ms. Mitchell leads the organization's climate agenda across organization's corporate network, philanthropic and government partnerships, and impact investing portfolio.
Previously, Ms. Mitchell was Global Head of Strategy and Business Development for the Climate Business Department of the International Finance Corporation (IFC), the private sector arm of the World Bank. Marcene was responsible for growing IFC's investments in sustainable business with an emphasis on renewable power, industrial energy efficiency, green buildings, electric vehicles, climate-smart agriculture, and nature-based solutions. She was responsible for the growth of IFC's climate volume reaching 30% of IFC's total annual investments.
In addition to her work in climate business and sustainability, Ms. Mitchell has substantial international investment experience in corporate and project finance. Before joining IFC, Ms. Mitchell was a Finance Manager with BP and was responsible for financial transactions for BP's Power and Petrochemical divisions.
Ms. Mitchell sits on the Boards of the Green Bank of Montgomery County, the Center for Resource Solutions, the Steering Committee for the UN Sustainable Energy for All Building Efficiency Accelerator and the Renewable Energy Committee of the World Business Council on Sustainable Development.
Ms. Mitchell holds an MBA from Stanford University Graduate School of Business and a Bachelor of Arts in International Relations from Brown University.
Robert Sahadi
Vice-Chair
GreenSpace Investment
Robert Sahadi
Bob Sahadi is a recognized contributor to national initiatives to incorporate energy efficiency into real estate finance. He is currently managing principal of GreenSpace Investment, a green residential financial advisory service. GreenSpace's mission is to provide financial leadership in sustainable residential investment by working with local governments, developers, builders, and lenders to create projects that meet workable standards for green and sustainable development.
Previously he led the Institute for Market Transformation's (IMT) work to develop and expand energy efficiency financing solutions for homes and commercial buildings. IMT is a Washington, DC-based nonprofit organization promoting energy efficiency, green buildings, and environmental protection in the United States and abroad. IMT's work addresses market failures that inhibit investment in energy efficiency and sustainability in the building sector.
He has held senior positions at Fannie Mae, where he was vice president of product development and vice president of mortgage-backed securities. While at Fannie Mae, Sahadi oversaw the development of the corporation's energy-efficient mortgages and green innovations, including Smart Commute for location efficiency, HomeStyle for renovation lending, and a patented protocol to measure residential energy efficiency. He has developed customized housing strategies for over 65 cities while at Fannie Mae and previous positions.
Sahadi has held multiple positions in the federal government at the U.S. Department of Housing and Urban Development, in the Executive Office of the President, and at the Federal Home Loan Bank Board, where he was chief economist. He has an MBA in finance and an M.A. in economics from the University of Cincinnati.
Bert Hunter
Secretary
Connecticut Green Bank
Bert Hunter
As Chief Investment Officer of the Connecticut Green Bank, Bert Hunter leads the finance team's development of new and innovative financing programs that attract more private capital to scale-up the state's clean energy investments, including energy efficiency, renewables and alternative fuel vehicles and associated infrastructure.
Hunter was Vice President of Finance and Chief Financial Officer of Spectrum Capital, Ltd, an investment bank focused on commercial aircraft finance and investment in U.S. electric power generation. He was accountable for all financial control and served as the company's senior risk officer, overseeing all extensions of credit and investment of the firm's capital. Prior to Spectrum, Hunter was the treasurer of the international leasing company of Chemical Bank, where he managed the funding for a ion-dollar portfolio of aircraft and equipment loans and leases outside the United States.
Hunter is an alumnus, a former Trustee and former member of the Board of Visitors of Wake Forest University (BS) and received his MBA from the Wharton School at the University of Pennsylvania.
Kyle Danish
Member
Van Ness Feldman, LLP
Kyle Danish
Kyle Danish is a partner in the Washington, D.C. office of Van Ness Feldman, LLP.
He advises a range of clients on environmental and energy matters, with a special focus on regulation, permitting, enforcement, and legislation under the Clean Air Act and corporate climate strategy, and development of major infrastructure projects. Kyle's clients include energy companies, manufacturers, financial institutions, think tanks, NGOs and coalitions.
He has been recognized by Chambers USA, Chambers Global, the International Who's Who of Environmental Lawyers, and Best Lawyers in America.
Kyle is a Senior Associate (Non-Resident) in the Center for Strategic and International Studies' Energy and National Security Program.  He is also on the editorial board of the Carbon & Climate Law Review.
Kyle has a J.D. from Temple University's Beasley School of Law and a Masters in Public Affairs from Princeton University's School of Public and International Affairs.  He is a graduate of Haverford College.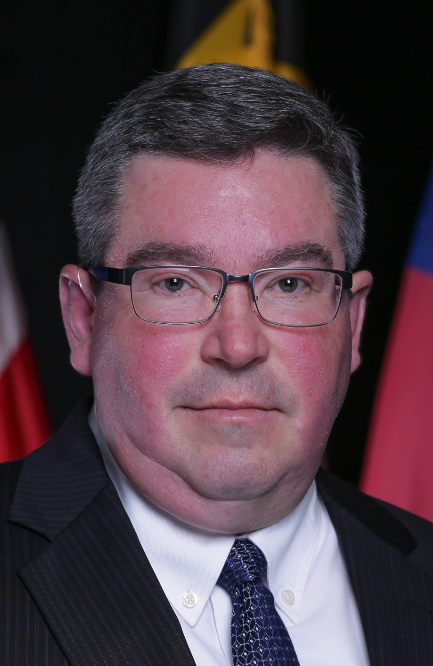 Michael Coveyou
Ex-Officio Member
Montgomery County
Michael Coveyou
Michael J. Coveyou was appointed Director of Finance for Montgomery County in February 2020. Mike has been in state and local government budget and finance positions for 32 years, originally in the Maryland State budget department, and for the last 27 years in the Montgomery County Finance Department, where he has also been the chief of the Division of Fiscal Management and the chief of the Treasury division. A graduate of the University of South Florida, Mike also holds a master's degree in Government and Politics from the University of Maryland College Park.
Marissa Ramirez
Member
Natural Resources Defense Council
Marissa Ramirez
Marissa Ramirez is the Director of Community Strategies for the Equity, Environment, and Justice Center at the Natural Resources Defense Council.  Since coming to NRDC in 2010, Marissa has worked with neighbors and local leaders, primarily in underserved communities of color, on revitalization efforts by providing best practices and tools for a more equitable and sustainable future. She believes that meaningful change happens locally.
Marissa is co-author of "4-Steps to a Climate Savvy Community," which is designed for communities to find solutions to climate, health, and racial equity issues.  She is also author and co-author of "Green Neighborhoods: Advancing Strategies that Create Strong, Just, and Resilient Communities" and "The Sustainable Square Mile Handbook: Cultivate Your Green Village with Community-Based Principles and Practices." Marissa takes great pride in leading new research to uncover the links between climate change, displacement, and gentrification in U.S cities.
Marissa's work enables community stakeholders to obtain the knowledge and power to adapt to climate change and collectively design solutions to advance local priorities. She knows building communities that are green and provide opportunities for everyone involves bringing thought leaders together from diverse fields and perspectives. Forming these intersecting and innovative ideas is what inspires her daily work to bring positive and lasting change. Her work has advanced policies and investments for creating communities that are walkable, green, healthy, and just.
Prior to coming to NRDC, Marissa was a Science Researcher at Albert Einstein College of Medicine focused on developing novel cancer therapies.  Marissa holds a Master of Environmental Management degree from the Yale School of Forestry and Environmental Studies, where she focused on Urban Environmental Economics.  She also holds a Bachelor of Science degree in Biology from Yale University.  Marissa continues to bring both her passion for human and environmental health to her professional work.
Brian Marconi
Member
Cohn Reznick LLP
Brian Marconi
Brian Marconi, CPA, is a member of the Firm's Renewable Energy Industry Practice and has more than 11 years of public accounting experience with 8 years specialized in the renewable energy industry servicing closely held and publicly traded clients.
Marconi has led the audit of various renewable energy developers, project entities, tax equity investment funds and engineering, procurement and construction contractors. In addition, Marconi has provided accounting consulting services to renewable energy companies assisting them with developing accounting policies and writing technical accounting positions on various topics impacting the renewable energy industry such as hypothetical liquidation at book value, asset retirement obligations, variable interest entities, and various commodity contracts. Marconi has completed numerous cost certification examinations of eligible basis on both Investment Tax Credits under IRC Section 48 and US Treasury Grants under Section 1603 of the American Recovery and Reinvestment Act of 2009. Brian holds a Bachelor of Science, Accounting from the University of Delaware.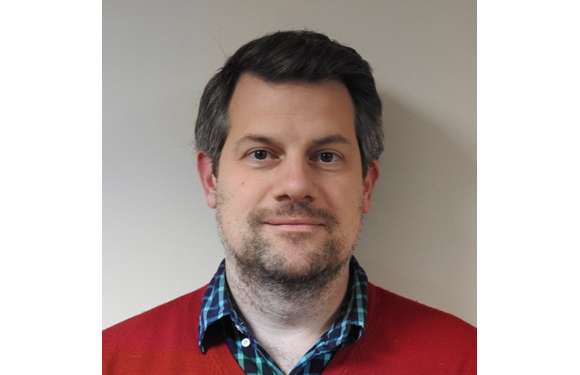 Zachary Marks
Member
Housing Opportunities Commission
Zachary Marks
Zachary Marks is the Director of Development at the Housing Opportunities Commission (HOC). Marks is directly responsible for the execution of the acquisition and development activities of the Real Estate Division at HOC, which currently has nearly $1 billion of active real estate development transactions in the pipeline. He has over ten years experience in real estate acquisition and ground-up development preserving and delivering a combination of market rate, mixed-income, and affordable housing in more than a dozen major markets throughout the United States.
Marks has seasoned expertise with multiple financial instruments and structures including tax-exempt bonds (both publically sold and privately placed), 4% and 9% Low Income Housing Tax Credits, Payment in Lieu of Taxes, Tax Increment Financing, HOME funds, Total Return Swaps, hedges, conventional private equity and debt, mezzanine financing, and many other sources of soft funding.
Marks received his MBA from UNC Chapel Hill with a concentration in Real Estate. He also holds a master's degree in Education from Johns Hopkins University and an undergraduate degree in Journalism from the University of Richmond.
Stacy Swann
Member
Climate Finance Advisors, Benefit LLC
Stacy Swann
Stacy Swann is the CEO and Founding Partner of Climate Finance Advisors, a benefit LLC based in Washington, DC recently acquired by WSP, a global sustainability, engineering, and design firm.
She has more than twenty-five years' experience in finance, banking, impact investment, climate change, and sustainability. Her executive experience includes building and shaping organizations, leading teams, and delivering practical approaches to organizational and operational management. As CEO of Climate Finance Advisors, she managed the firm through its early establishment, achieving more than 100% average annual growth since its founding in 2015, and in 2022 she shepherded the firm through a successful acquisition.
During her career, Ms. Swann has held senior and executive positions with the International Finance Corporation (IFC), as well as with the US Department of Treasury, Enron Corporation, and other organizations. More recently she has worked with financial institutions, investors, corporations, and policymakers develop climate investment strategies, and operational approaches to mainstream climate considerations across investment and portfolio management. Key experience through her career includes blended finance, project finance, impact investment, fund management, as well as financial policy and regulation that underpin and accelerate net-zero, climate-resilient investment.
In addition to leading Climate Finance Advisors, Ms. Swann currently serves on several Boards including the Montgomery County Green Bank where she is a Board Director and Chair of its Investment Committee. She is the Chair of the Export-Import Bank of the United States (EXIM Bank)'s Climate Council, and is a member of the Design Funding and Investment Committee for Convergence Blended Finance, an organization supporting blended finance approaches globally, with a goal of increasing private sector investment in developing countries. She also sits on the Board of the Global Water Partnership, an international NGO with goal to advance investment, governance and management of water resources for sustainable and equitable development.
Looking for board member resources?
For Board of Directors Meeting Minutes
Notice of Board of Directors Recruitment
Our Partners
Collaboration is fundamental to our work. As a nonprofit corporation dedicated to accelerating affordable clean energy and energy efficiency investment in Montgomery County, MD, the Montgomery County Green Bank partners with lenders, private and nonprofit sector professionals, and funders to promote investment in clean energy projects throughout the County.
This collaboration fuels our work to increase public-private partnerships for the purpose of making clean energy financing more affordable and accessible to residents and businesses throughout the County. We are currently engaging with partners across many sectors within the County and beyond, including lenders, contractors, investors, government officials, developers, nonprofits, and community representatives.