Making a green dream a
reality.
The Montgomery County Green Bank is a publicly chartered 501(c)3 nonprofit corporation dedicated to accelerating energy efficiency, renewable energy, and clean energy investment in Montgomery County, MD. We partner with the private sector to provide more affordable and flexible financing options for County residents and businesses for clean energy and climate-resilient projects. These projects save energy, lower greenhouse gas emissions, create healthy living and working environments, foster a more resilient economy and environment, and help the County achieve its environmental goals.
To help Montgomery County achieve its climate goals by leveraging capital and innovative partnerships to make clean energy and climate-resilient solutions more accessible and affordable for all residents and businesses.
A prospering, sustainable, and healthy Montgomery County where everyone participates in and benefits from clean energy and climate-resilient solutions.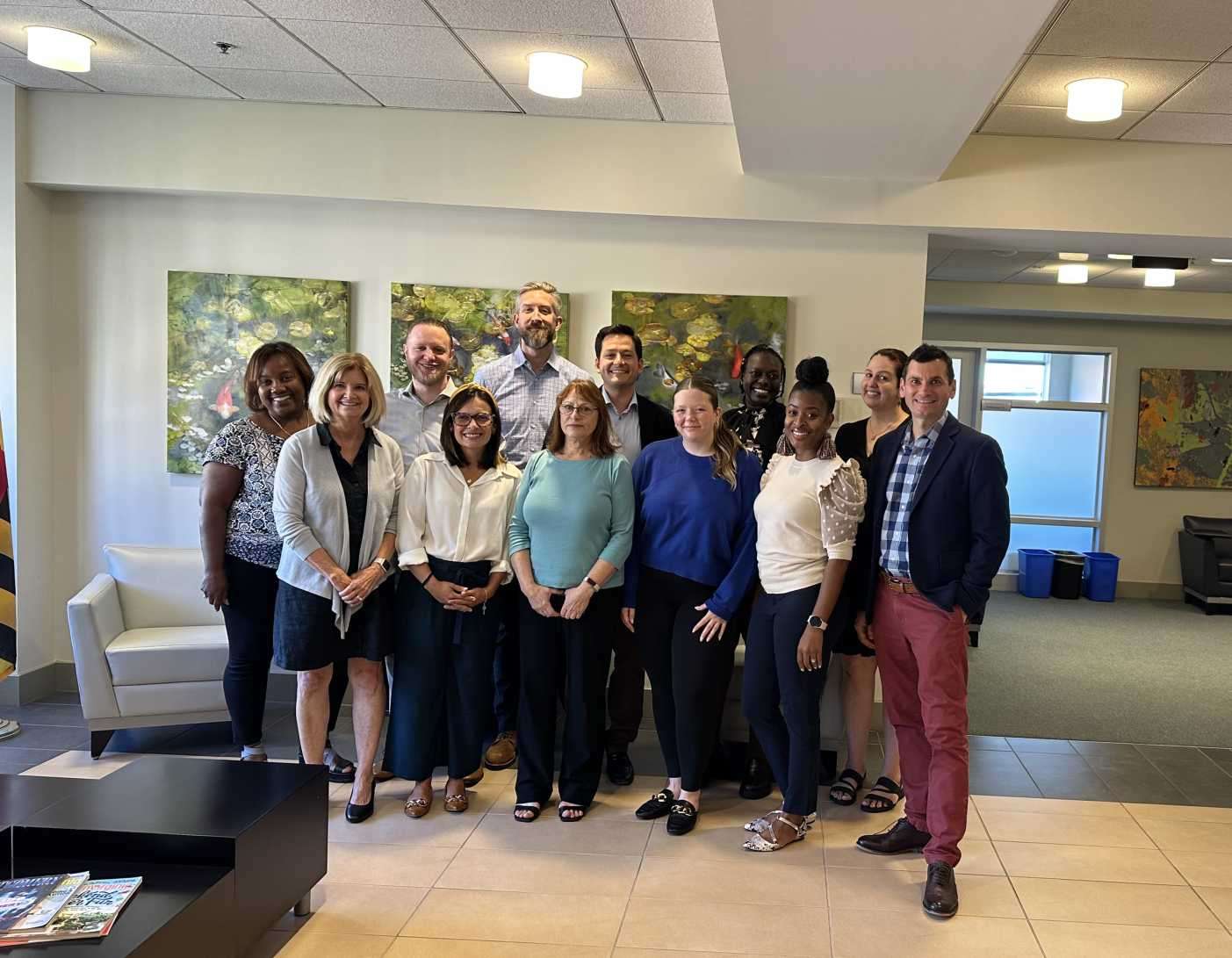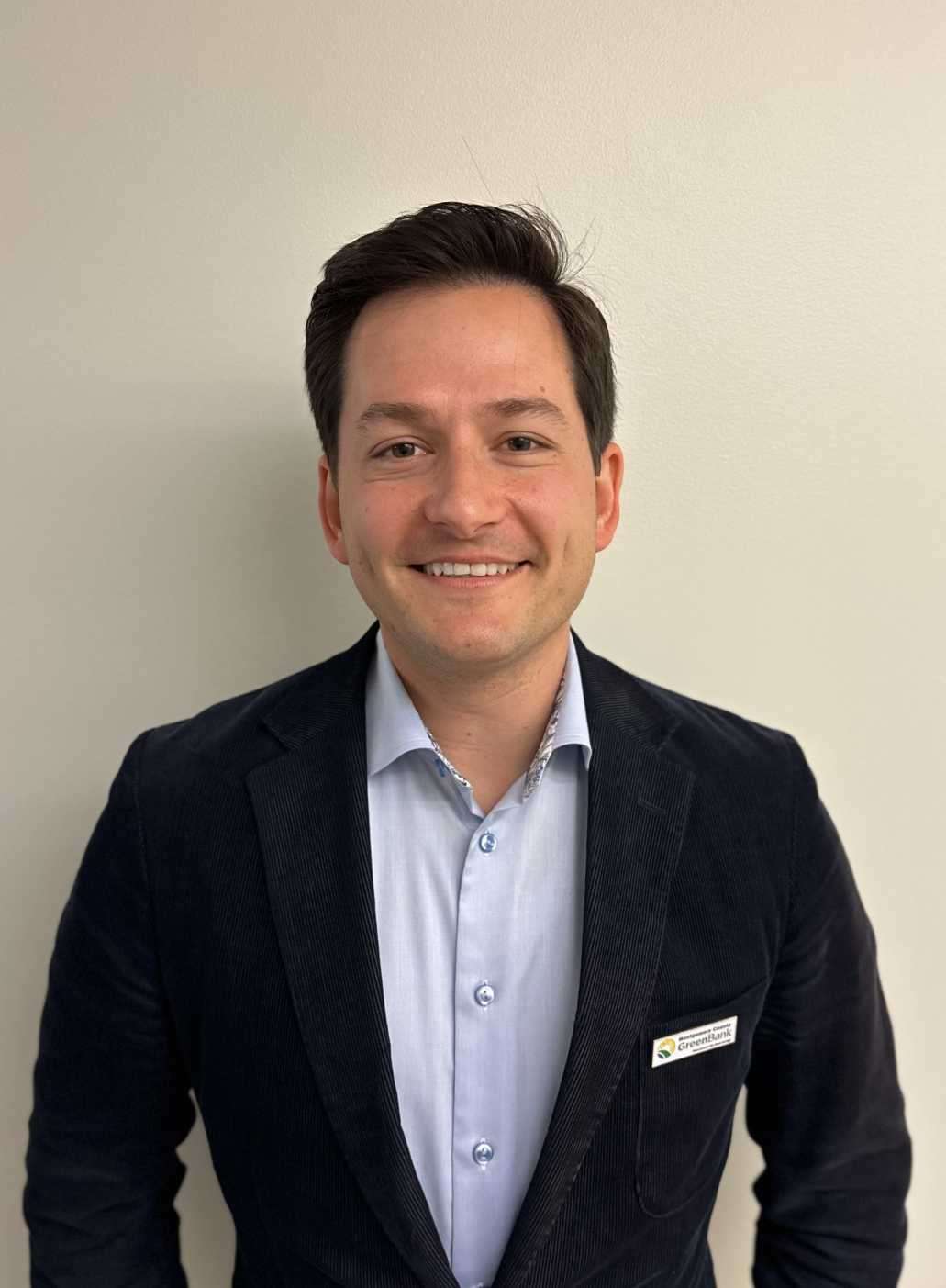 Stephen Morel
Chief Executive Officer
Stephen Morel
Contact: info@mcgreenbank.org
Stephen Morel is the Chief Executive Officer and was formerly the Chief Investment Officer of the Montgomery County Green Bank (MCGB). He comes to the Green Bank with a professional background in corporate and project finance, with a particular interest in the use of public and private funds to fill market gaps and catalyze investment into high impact sectors. Stephen brings his strong skills in financial management and project-related investment to the MCGB in order to accelerate the deployment of programs and products towards achieving the Bank's clean energy and energy efficiency objectives.
Prior to the MCGB, Stephen led a financial consulting company dedicated to connecting infrastructure developers with debt and equity financing sources. This role followed almost a decade of experience as an investment officer and project finance specialist for the Overseas Private Investment Corporation. Stephen began his financial career in investment banking at Taylor-DeJongh and Friedman, Billings, Ramsey. He lives in Alexandria, VA with his wife and two dogs.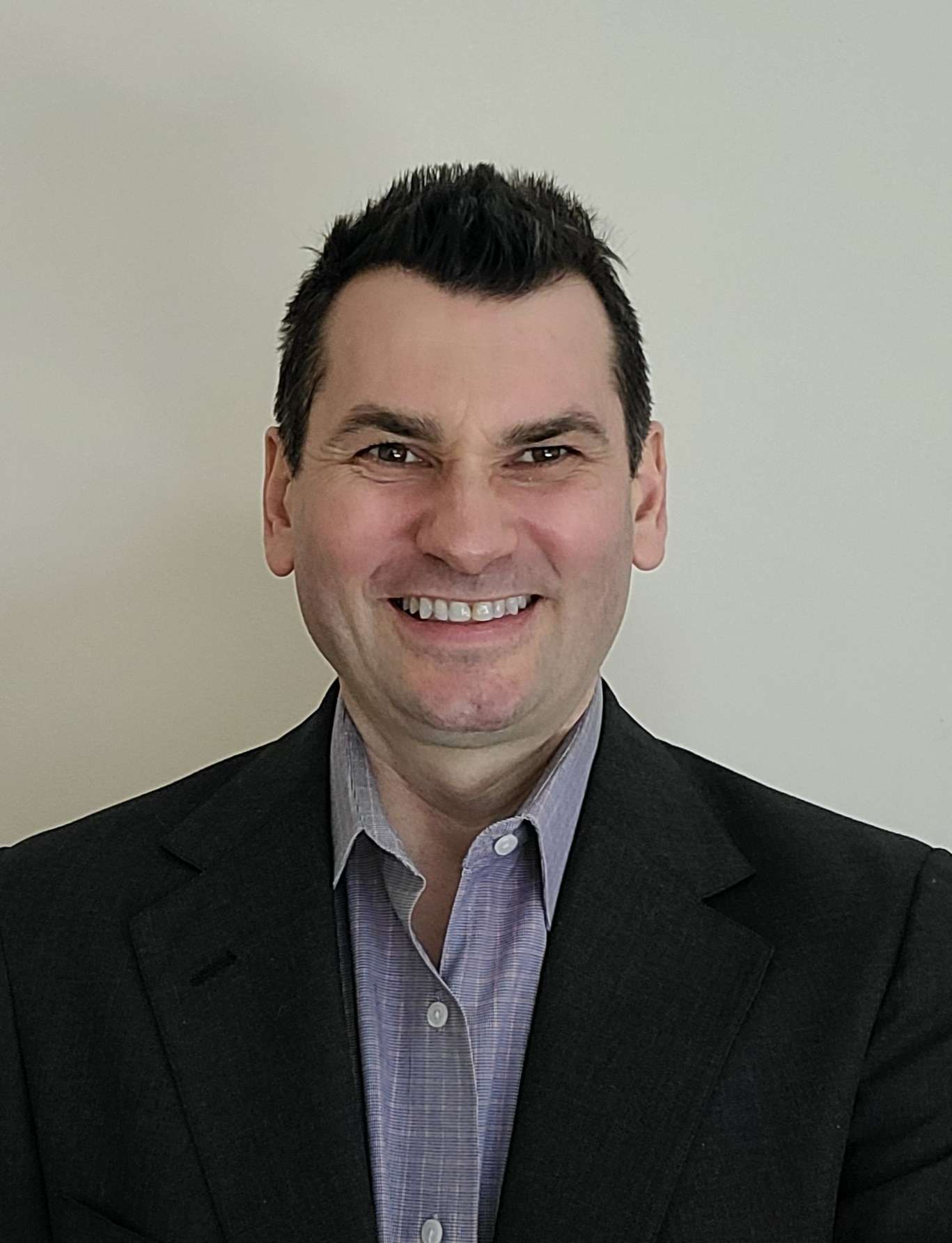 Rokas Beresniovas
Sr. Director, Commercial Business & Investments
Rokas Beresniovas
Contact:
info@mcgreenbank.org
Rokas Beresniovas is the Director of Commercial Business for the Montgomery County Green Bank. He has over 20 years of experience in business to business, community, and retail environments where he managed teams, built relationships, monitored market conditions and expanded client assets. He also has numerous appointments to nonprofit boards for corporate stewardship and community building.
Born in Lithuania, Rokas emigrated to the U.S. in 1998. He has worked predominantly in the financial services sector, where he served as a Vice President of Business Development and Commercial Banking for Bank of America, Eagle Bank, HSBC Bank USA, State Bank of India USA, and the National Institutes of Health Federal Credit Union.
Rokas has served on the boards of various community organizations, including the Georgetown Business Association (GBA), Kids 4 Peace International, End Violence Against Women International, and The Embassy Series.
Rokas was awarded the 2016 SmartCEO Washington DC Executive Management Award and was a finalist for the 2015 SmartCEO Washington DC Money Manager Award. He also won a Global Tassels Community Innovator Award (2015) and The Eurasia Center Golden BRICS Award (2014).
Rokas is the founder of the Lithuanian nonprofit organization Global Lithuanian Leaders (GLL) and was recognized by the Lithuanian Ministry of Foreign Affairs in 2015 for outstanding leadership for mentoring the next generation of business leaders.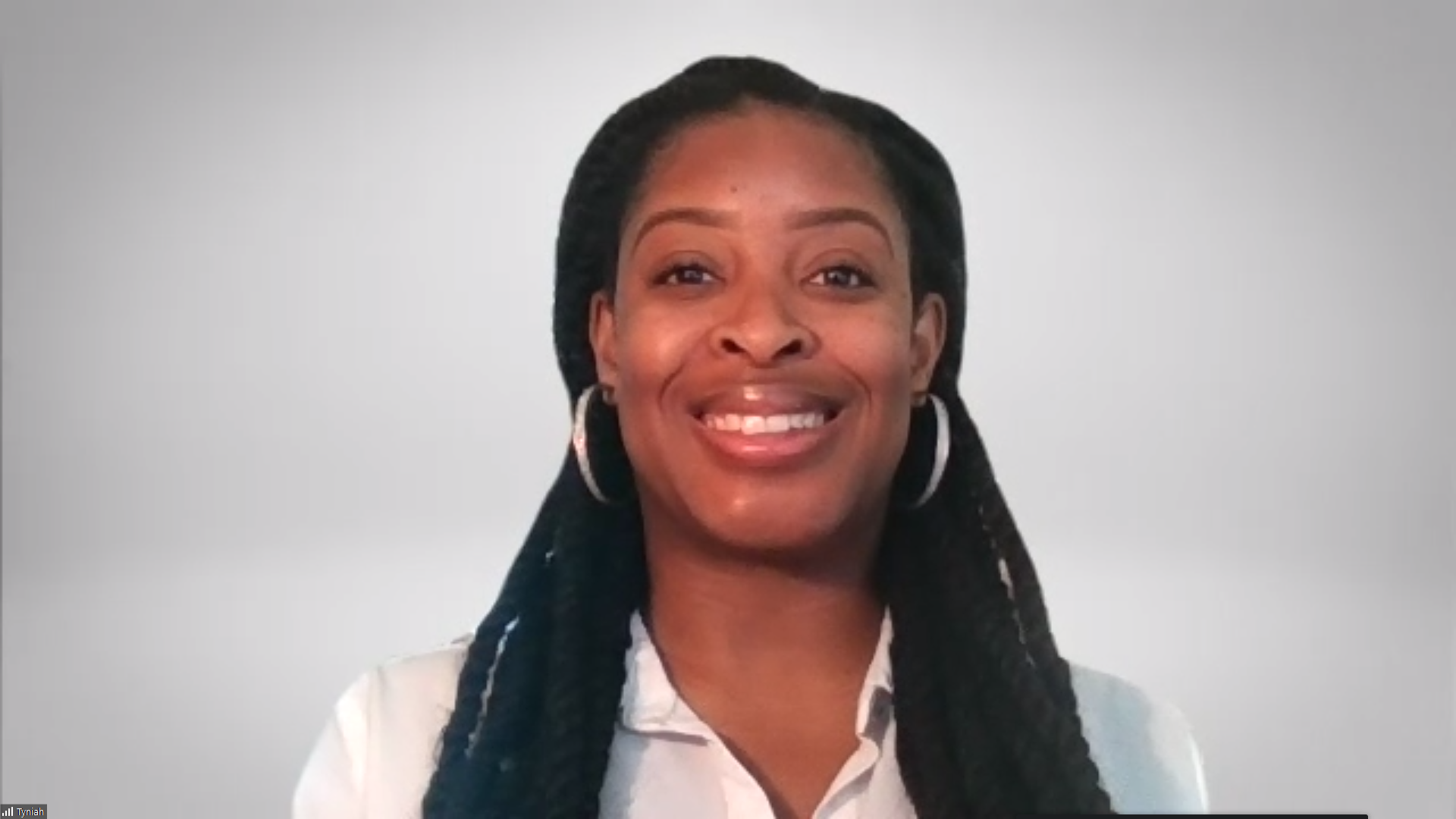 Tyniah McDuffie
Director, Communications and Community Engagement
Tyniah McDuffie
Contact: info@mcgreenbank.org
Tyniah McDuffie is the Director of Communications and Community Engagement at Montgomery County Green Bank. As an innovative, dynamic, and results-driven visionary, she brings 10 years of experience in communications and community outreach to the Green Bank.
Working primarily in the non-profit sector, Tyniah has managed the development and implementation of successful communications and marketing strategies for organizations, such as American Society for Microbiology and American Association of Blood Banks. With expertise in social media management, media relations, digital marketing, public relations, event coordination and project management, she adds a unique dynamic to the Green Bank team.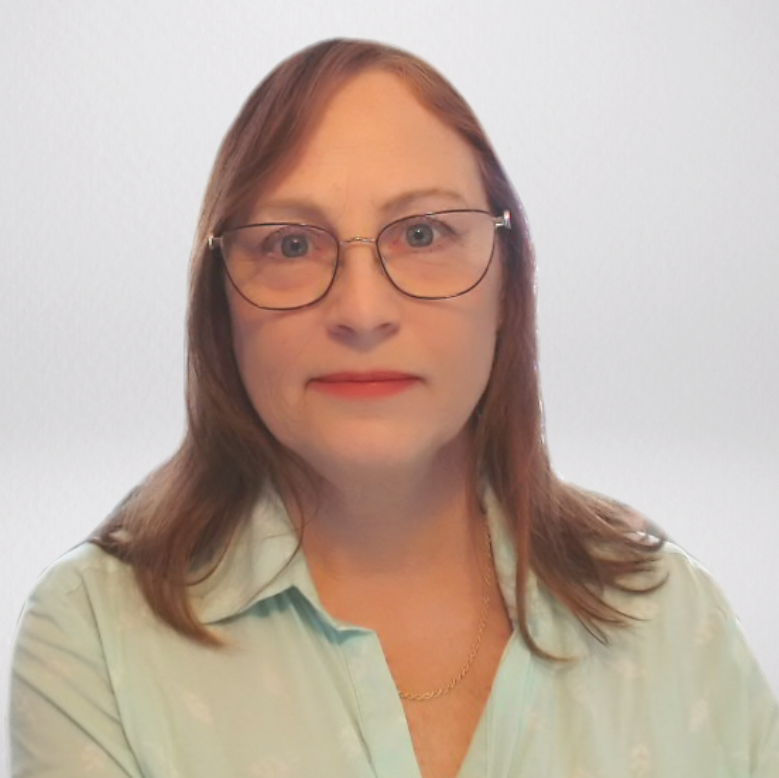 Jean Moyer
Sr. Director, Finance & Administration
Jean Moyer
Contact: info@mcgreenbank.org
Jean is a long time Montgomery County resident and has been an environmental supporter since she was a teenager. She is thrilled by the opportunity to bring her professional experience full circle to supporting the environment and the work of the Green Bank as it enables County residents and businesses to achieve energy savings and deploy renewable energy products.
Before joining the Green Bank, Jean utilized her accounting degree and CPA experience in various capacities in multiple non-profit organizations. She has a long background in auditing, compliance, grant management, and finance, primarily in the conservation arena. As the Director of Business Operations, she is excited to be leveraging her experience and skills to ensure that the Green Bank's activities are effectively and efficiently run with best business practices and sound internal controls.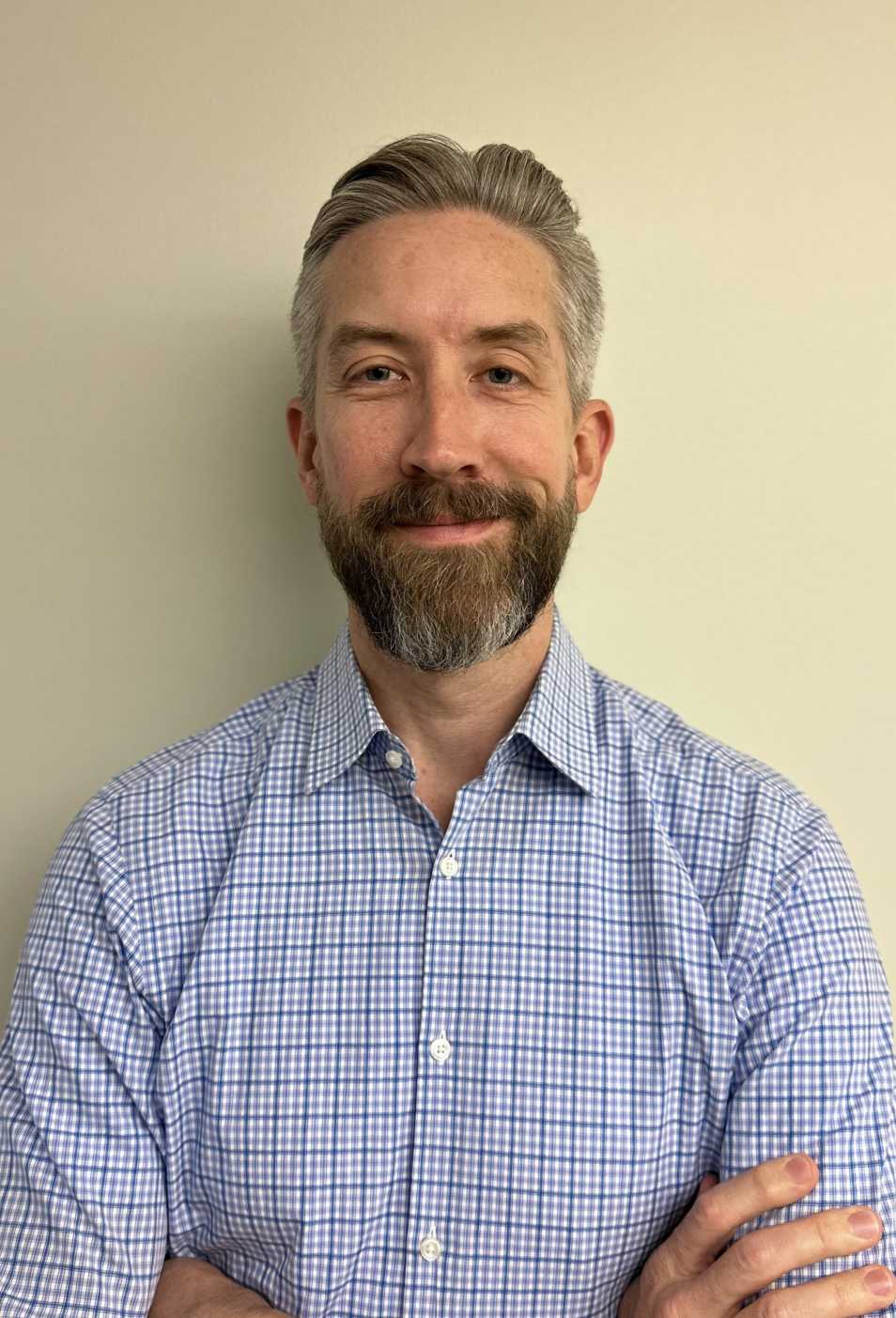 Scott Dicke
Director of Clean Energy Programs
Scott Dicke
Contact: info@mcgreenbank.org
Scott Dicke is the Director of Clean Energy Programs at the Montgomery County Green Bank (MCGB). Scott's 20+ year background spans the energy, consulting, and software industries and public-private partnerships (https://www.linkedin.com/in/scotthunterdicke). He comes to the Bank with an interest in integrating Montgomery County property owner and community needs with the Green Bank's energy objectives to design, implement, and scale innovative C&I sector programs.
Prior to the MCGB, Scott's recent work centered on using software and services to advance building sustainability in the mid-Atlantic region. In 2015, he launched West Arlington Analytics, a consulting business dedicated to accelerating energy efficiency and renewable energy projects in support of governments and private sector clients. In 2017, he partnered with Sustainable Real Estate Solutions (SRS) to launch and administer Virginia's first Commercial Property Assessed Clean Energy (C-PACE) financing program in Arlington County, and subsequently led SRS's regional marketing strategy for integrating its cloud-based SAAS product into government-sponsored, commercial sector energy efficiency programs. Scott holds bachelor's degrees in finance and management science from Virginia Tech and a master's degree in applied economics from John's Hopkins University. He lives in Arlington, VA.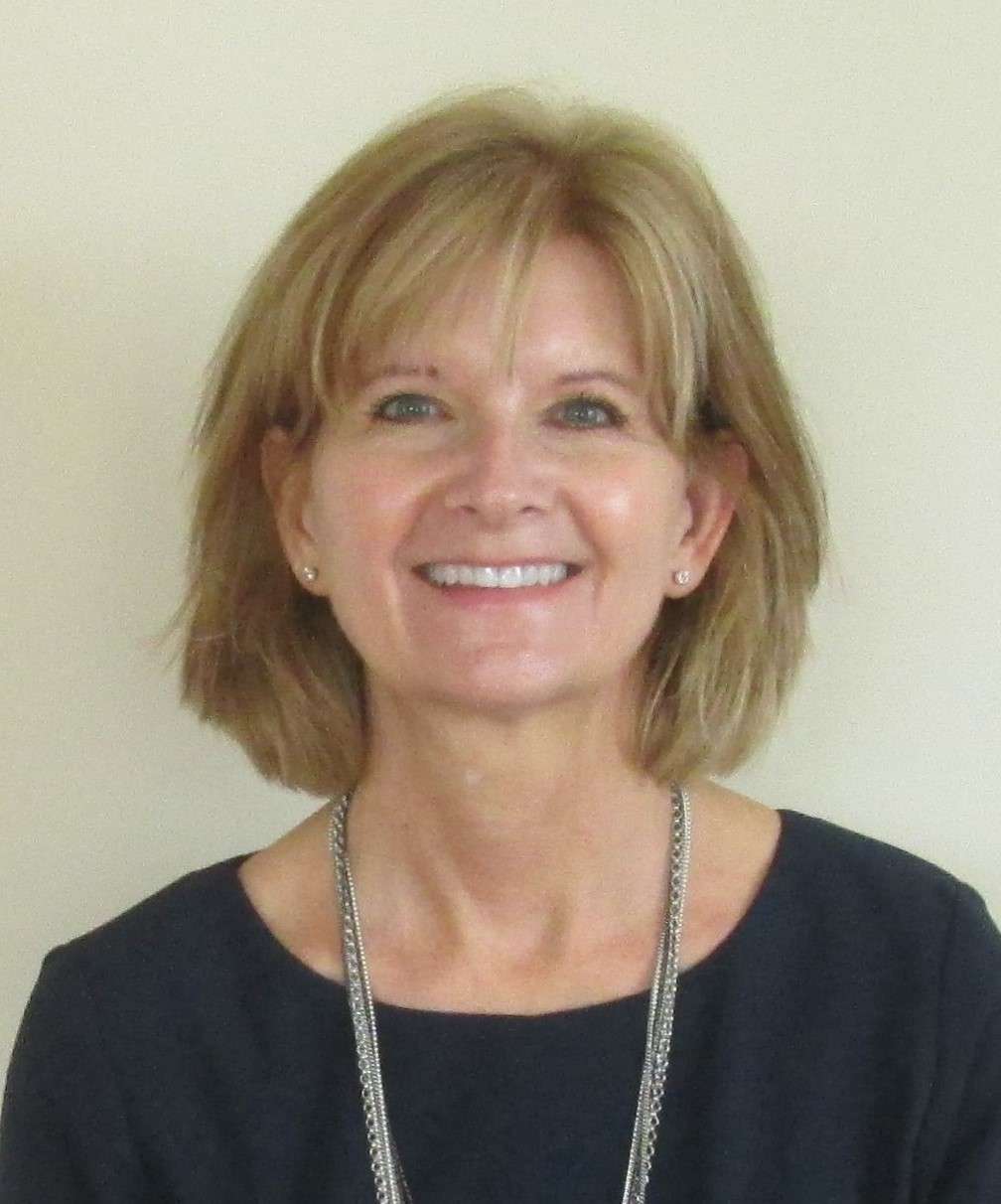 Mariann Zylstra
Director of Underwriting
Mariann Zylstra
Contact: info@mcgreenbank.org
Mariann Zylstra is the Director of Underwriting of the Montgomery County Green Bank. Mariann comes to the Bank with over 20 years of progressively responsible positions at commercial banks in various cities across the U.S.  Her most recent leadership role was as Senior Vice President and Commercial Banking Market Leader for KeyBank in Seattle, where she also led a Business Banking team. Over the years her community service has included board and committee roles with a number of non-profit organizations including The MS Society, the Economic Development Council serving greater Seattle, United Way, and several smaller organizations. Mariann has an MBA from Indiana University and a BS from Central Michigan University.
Since relocating to the DC area, Mariann has focused her efforts on non-profit roles with a variety of organizations. She most recently served as the Washington DC Chapter Chair for SCORE, a nationwide non-profit serving small businesses and aspiring entrepreneurs, and is a certified SCORE business mentor.  Mariann resides in Gaithersburg with her husband, daughter, a dog and two cats.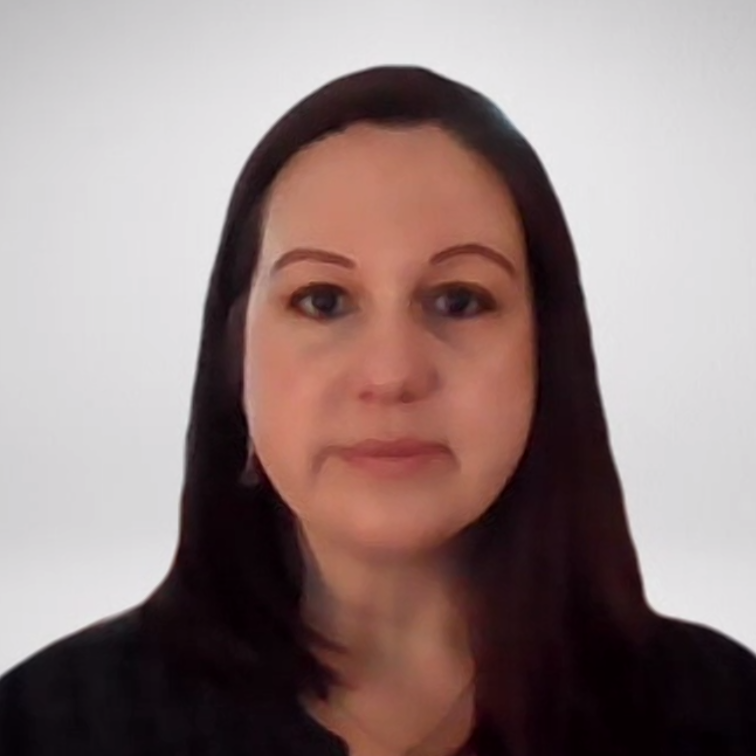 Cindy McCabe
Director, Renewable Energy
Cindy McCabe
Contact: info@mcgreenbank.org
Cindy McCabe is the Associate Director of Renewable Energy Programs for the Montgomery County Green Bank, joining the team in September of 2020. Cindy comes to the Green Bank after working as Residential Solar Sales Manager with Tesla in Maryland and as Residential and Commercial Solar Project Manager with Ipsun Solar in Washington, DC and Virginia. Cindy brings a wealth of experience in solar customer acquisition, contract management, and utility relations, as well as high level knowledge of solar project design, operations and maintenance.
Originally from New Jersey, Cindy attended the Graduate School of Education at Rutgers University. After graduating from Rutgers, Cindy served in the Peace Corps in Bolivia where she became fluent in Spanish and completed a successful large environmental project for her site and for the surrounding areas. Cindy later attended the School of Public Affairs at American University where she studied Environmental Policy and Statistics. Cindy lives in Rockville with her two rescued cats and she fosters dogs from a local animal shelter.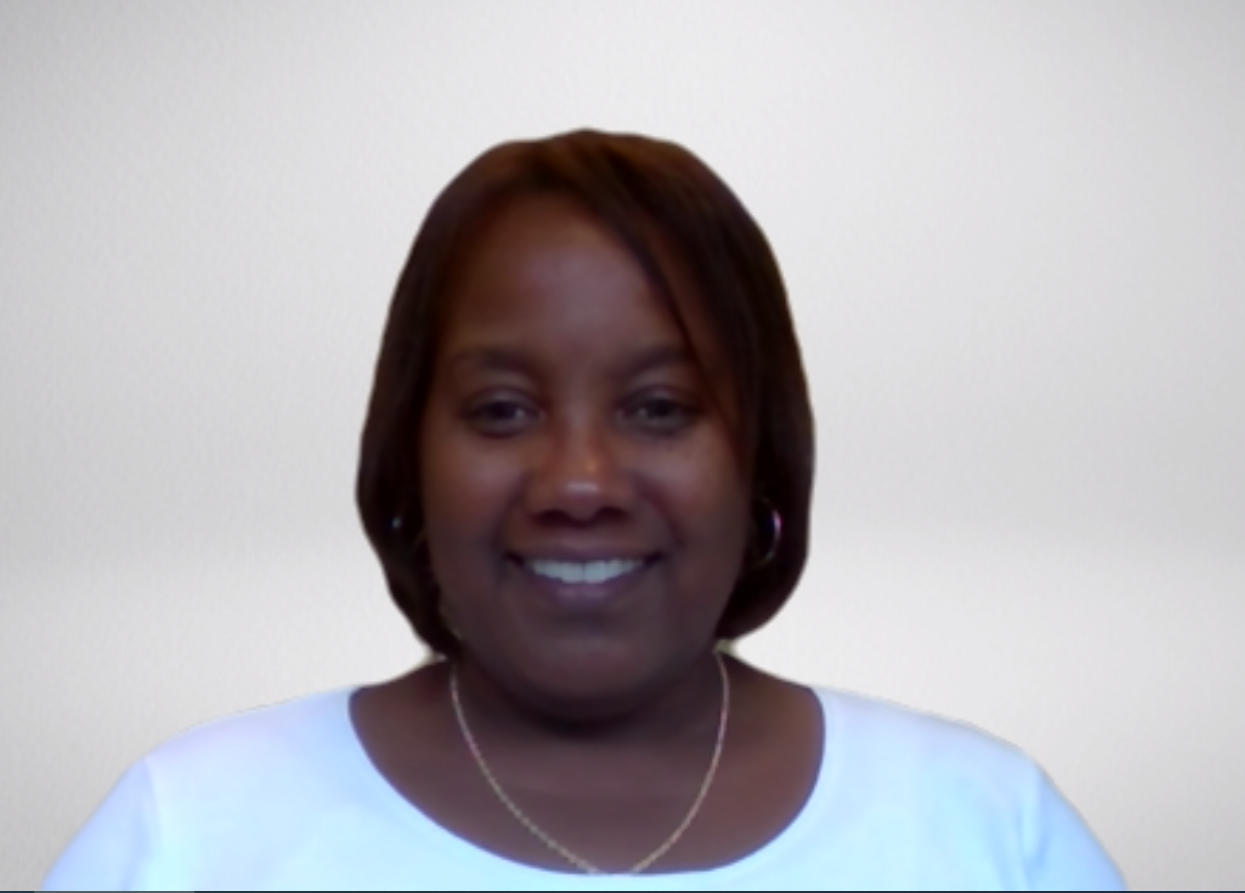 Myra Cobb-Davis
Sr. Manager, Portfolio Administration
Lucy Chihandae
Contact: info@mcgreenbank.org
Myra Cobb-Davis is the Senior Loan Administration Manager for the Montgomery County Green Bank. She has over 20 years of experience in Loan Portfolio and Risk Management in the non-profit and for-profit sectors. Myra's work in the non-profit sector consisted of managing teams, building relationships, and managing grant programs for the U.S. Department of Housing and Urban Development (HUD), as well as providing technical assistance and training for HUD and the U.S. Department of Agriculture Rural Development programs.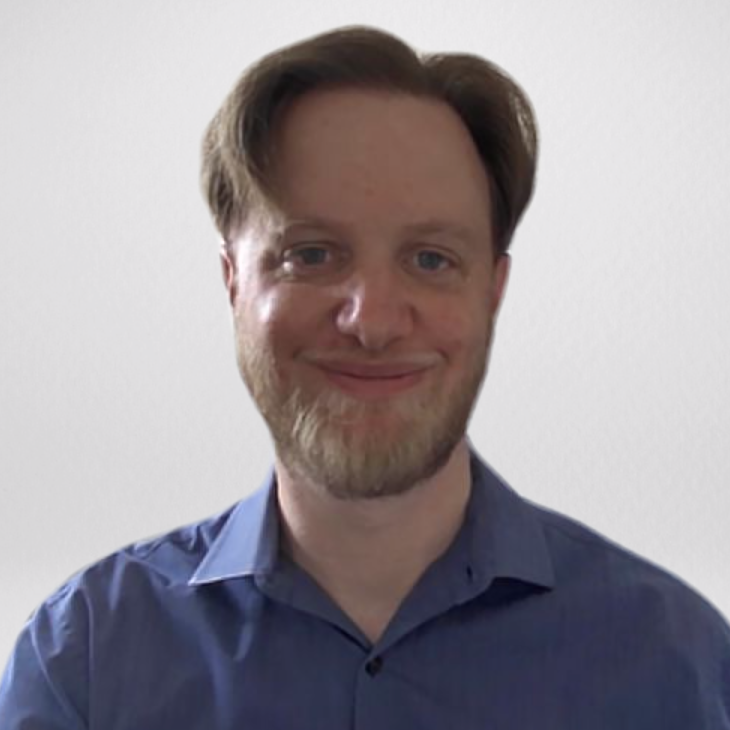 Josh Myers
Production Specialist
Josh Myers
Contact:
info@mcgreenbank.org
Josh Myers is the Production Specialist for the Montgomery County Green Bank, he joined the team in March of 2019. Josh comes to the Green Bank having interned at Americans for Democracy and Human Rights in Bahrain as an Advocacy Intern where he worked on Capitol Hill and authored blogs and advocacy materials submitted to the United Nations Human Rights Council. Josh began his career working as an Administrative Assistant at the Upper Occoquan Service Authority. Josh lives in Frederick with his wife and two dogs.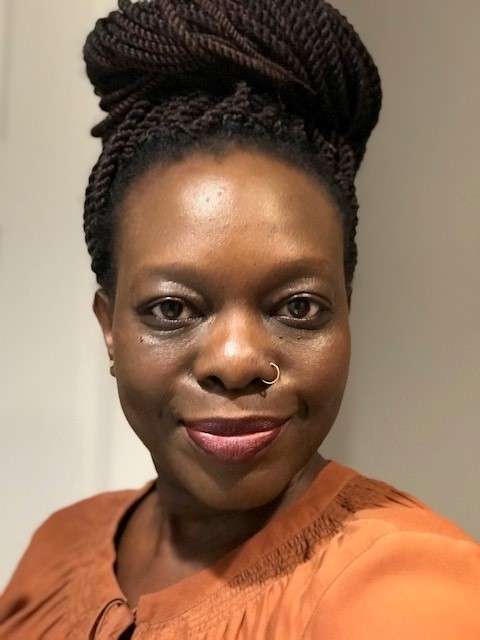 Lucy Chihandae
Administrative Specialist
Lucy Chihandae
Contact: info@mcgreenbank.org
Lucy Chihandae is the Administrative Specialist for the Montgomery County Green Bank, she joined the team in August of 2022. Lucy comes to the Green Bank having worked in several corporate offices as an administrator.
Before moving to the United States, Lucy worked as a multimedia journalist, in Kampala, Uganda, dabbling as a radio show host, television news anchor, show producer, reporter and Freelance Newspaper columnist.
 Lucy also founded a Spelling Bee company called FUNsBEE (First Uganda National Spelling Bee) to tackle the problem of low grades amongst school going children due to a lack of proper comprehension of examination questions executed in English amongst children aged 10 to 18 years old. In this role, she worked at making learning enjoyable and purposed to instill a sense of corporate social responsibility in elementary school going children through fun social activities.
She was also instrumental in working on an educational school series with Fountain Publishers, a Uganda publishing house, for Primary School Children on the dangers of HIV/AIDS through storytelling, and released a book called 'Brave Kemi' for the syllabus series.
In 2022, Lucy self-published and released her debut novel, 'The World is Ours' internationally.
She currently lives in Germantown where, in her free time, she indulges in many bookish activities from blogging, hosting a podcast for book lovers and scouting bookstores for new stories to read.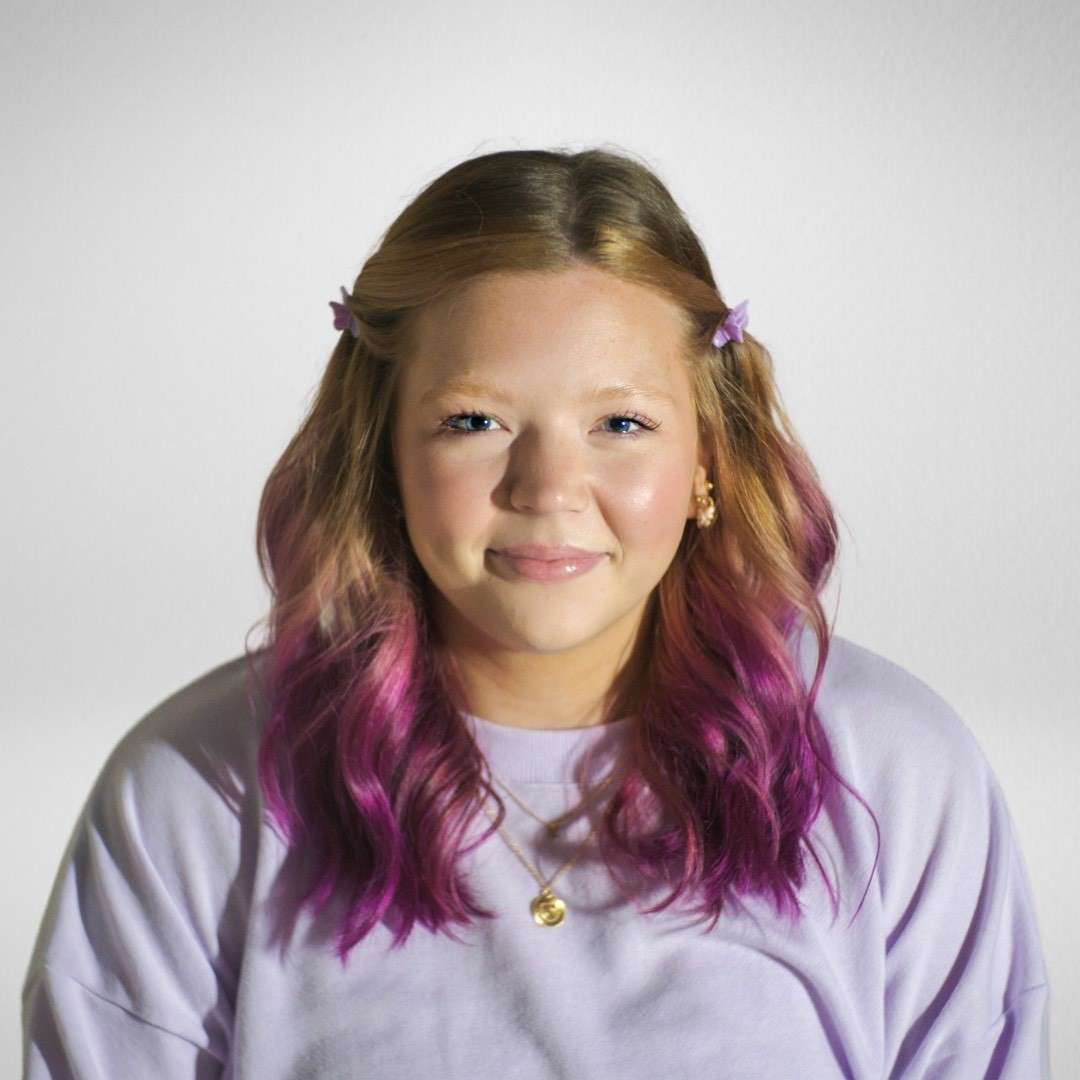 Brianna Bolen
Digital Marketing and Communications Specialist
Brianna Bolen
Contact:
info@mcgreenbank.org
Brianna Bolen is the Digital Marketing and Communications Specialist at Montgomery County Green Bank. She is a recent graduate from The University of Alabama with a Bachelor of Arts in Communications, with a concentration in Creative Media.
She has over 5 years of experience in Graphic Design, Video Editing, and Social Media Management. While in college she was the Social Media Manager and Graphic Designer for 6 student films, a small black owned business in Maryland, an apartment complex, and a Youtuber who has reached over a million views. Her advanced computer skills, photo and video editing knowledge, creativity, and eye for detail make her a great addition to the MC Green Bank Team.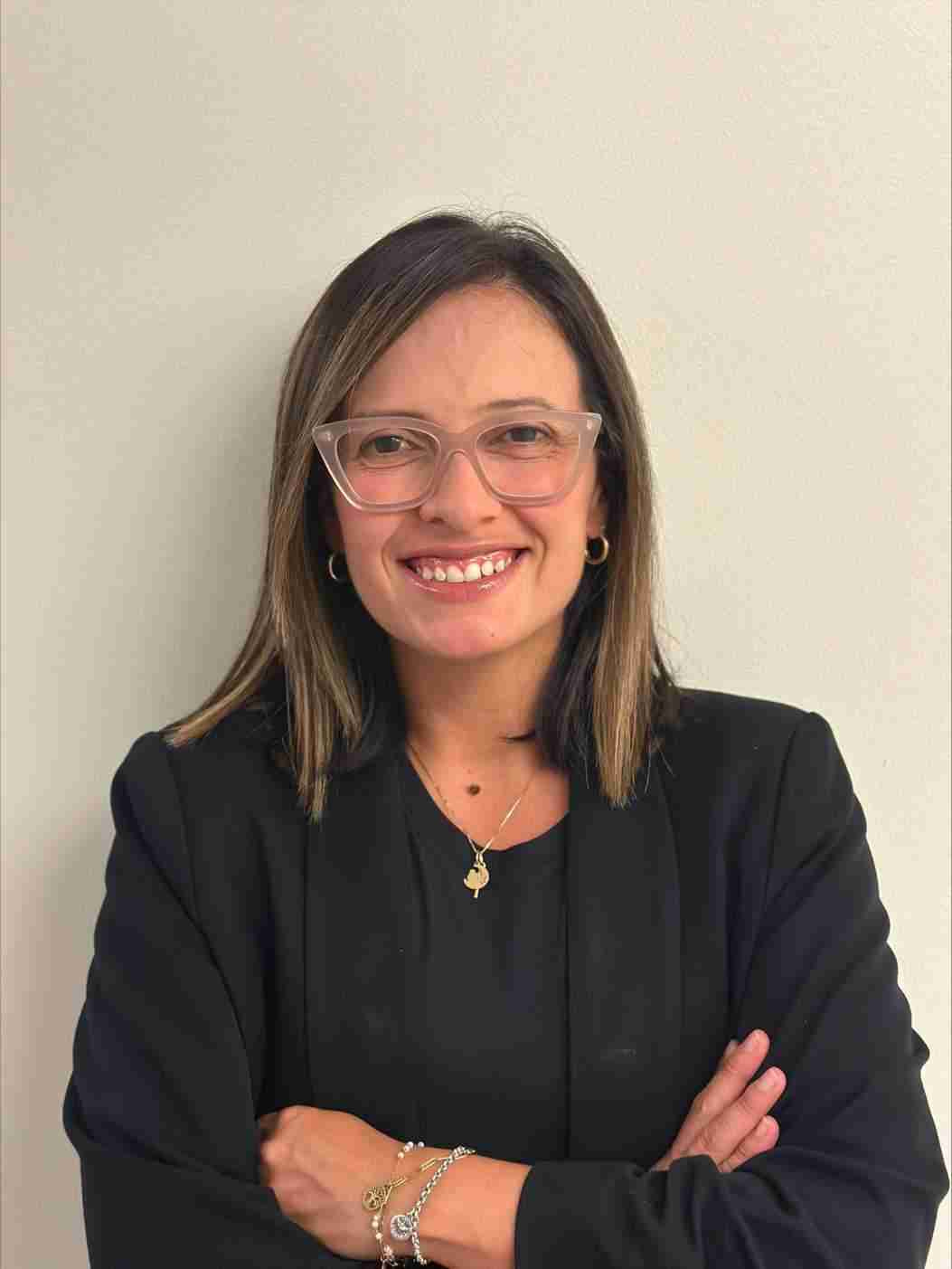 Laura Mondragon
Director, Climate Resilience
Laura Mondragon
Contact: info@mcgreenbank.org
Laura Mondragon is the Director for Climate Resilience of the Montgomery County Green Bank (MCGB). She comes to the Green Bank with a professional background in international climate finance, with experience in designing, assessing, and implementing climate and sustainable finance programs with public stakeholders in emerging economies.
Prior to the MCGB, Laura worked at an international development bank supporting Public Banks in their actions transitioning to a net zero business model. She coordinated the technical assistance program related to climate risk management. She also supported the design and preparation of regional green bonds programs and worked with international climate funds and donors. Laura is from Colombia, South America and has lived in Montgomery County for 15 years.
Our Partners
Collaboration is fundamental to our work. As a nonprofit corporation dedicated to accelerating affordable clean energy and energy efficiency investment in Montgomery County, MD, the Montgomery County Green Bank partners with lenders, private and nonprofit sector professionals, and funders to promote investment in clean energy projects throughout the County.
This collaboration fuels our work to increase public-private partnerships for the purpose of making clean energy financing more affordable and accessible to residents and businesses throughout the County. We are currently engaging with partners across many sectors within the County and beyond, including lenders, contractors, investors, government officials, developers, nonprofits, and community representatives.