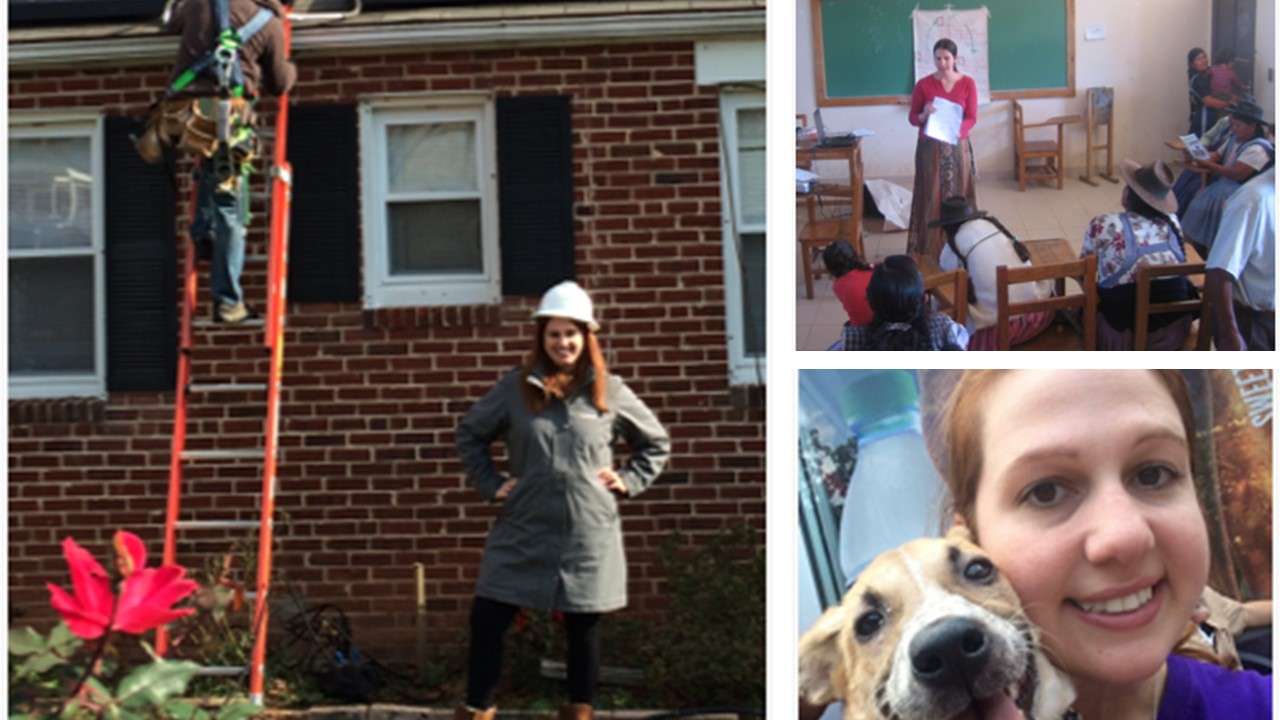 The MC Green Bank team is growing! We are thrilled to welcome Cindy McCabe as the Bank's Residential Solar Program Manager. As the Residential Solar Program Manager, Cindy will be our go to person for all things Residential Solar, particularly as the Green Bank enters a new phase of increased clean energy and renewable activities. Hear from Cindy on joining the Bank:
"Hello everyone!
My name is Cindy McCabe and I am delighted to join the Montgomery County Green Bank team! I am excited to establish a financing and outreach program that helps to empower more low- and moderate-income residents to be able to sign up for solar energy for their households. Since the beginning of my career in solar energy, I have been passionate about enabling those less fortunate than others to take hold of the reins of climate change for themselves by adding solar energy to the power that they use in their own residence. 
 
Before coming to the Green Bank, I worked at Tesla in solar sales management and at Ipsun Solar in residential project management. I first realized my passion in environmental work years earlier, however, while serving in the Peace Corps.  After 3 months of intensive training, I spent 2 years in a very remote village in the desert plains of Bolivia where I spearheaded and completed a successful and sustainable environmental project.  
One of my favorite things to do in my free time is to volunteer at a local animal shelter, where I help in adoptions counseling and as a dog foster parent. For the past ten years I have also been volunteering with the Sierra Club, which is the country's oldest and largest environmental organization. From here, I look forward to connecting with all of the Bank's partners and associates to continue to advance the success of our Green Bank. Connect with me via the contact information below."
Cindy McCabe
Email: cmccabe@mcgreenbank.org
Share This Story