Tran Energy Services: Uncovering Energy Savings One Building At A Time
Welcome to our Green Partners series, highlighting our partners in the community that help make Montgomery County Green Bank a success.
We talked with Dinh Tran, President of Tran Energy Services, to learn about their latest successes and why they are proud to partner with the Montgomery County Green Bank.
---
Tell us about Tran Energy Services and your work there.
Dinh Tran [DT]: Tran Energy Services is a growing energy consultancy providing residential and commercial energy audits, system designs, and specifications for energy conservation upgrades. We also provide project management, finding and recruiting the right team of contractors, and overseeing the work to make sure it all works well together. I am the president of our firm with experience in energy assessments, performance contracting, and project management.
---

How did you get into your line of work and current role?
DT: I have been interested in energy efficiency and conservation from the beginning of my career. I studied mechanical engineering at Virginia Tech and also obtained a minor in Green Engineering, which confirmed that this was the kind of work I wanted to do. I started my career as a Project Development Engineer working on energy performance contracting with an Energy Services Company, as well as being on the owner side of those projects later on, when I worked at the City of Alexandria, implementing energy upgrades and investments for the City. After that I was at an architect/engineering firm, where I gained experience working with homeowners' associations, condos, property management companies, and began to understand the opportunity and challenges of doing this work in multifamily properties. I launched Tran Energy Services in 2020 to bring all this experience together for clients.
---
What do you find most exciting about the work you do?
DT: I love meeting new people and working on and seeing new buildings and new projects every day. Every time I go into a building for the first time and meet a new building manager, I get to learn so much. Each building is unique in terms of its systems, uses, and therefore opportunities to save money and run more efficiently. Each assessment and project is different, and that makes my work full of variety!
---
What's an exciting project you're working on now?
DT: Right now, I'm working on conducting an ASHRAE Level 2 study at the Joseph A. Gilmore Adult Center in Prince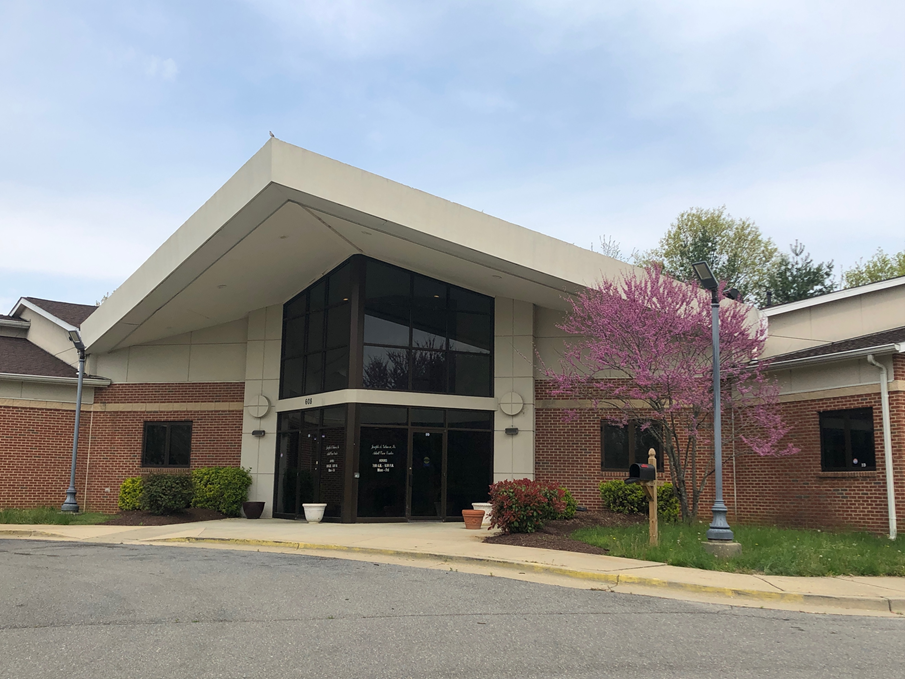 George's County (pictured). The Center has had to shut down due to the pandemic, and they are strategically using this time to make major capital improvements. The County has a grant that will help offset the HVAC improvements, but to qualify and provide the justification and scope for the work, the Center needs the Level 2 study. The building is also part of a church and it's a nonprofit, so it's wonderful to help the organization do these kinds of projects.
---
What is something surprising/or rewarding for you when the work is completed?
DT: It's really rewarding to see how happy the client is after the improvements are made. Often the motivation for the project is to pursue funding or a rebate for the energy conservation measure. This and the energy bill savings are the main drivers and motivations. But when the project is done, the client is often surprised by the broad improvement the project has made to their whole building.
For example, we did work with the Jerome "Buddie" Ford Nature Center in Alexandria, Virginia. The Nature Center had old hanging high intensity discharge (HID) and fluorescent fixtures in their facility. We installed new LED fixtures and track lighting, which instantly made the space a more inviting and effective space for their specific uses. The staff was delighted by the upgrade to the experience of the Nature Center, to say nothing of the energy savings which would cover the retrofit costs within 5 years.
---
How are you partnering with the Green Bank? Why do you choose to partner with the Green Bank?
DT: I first crossed paths with the Montgomery County Green Bank, working on the Glen Manor Condominiums project they helped finance. MCGB has a great mission. Customers want to do this work and access energy savings and rebates, but the upfront cost can be an unsurmountable challenge. I saw how effective the Green Bank's role was in the Glen Manor project. Without the financing, the client never would have done the major capital improvements the community needed. I hope to do more work with the Green Bank, helping clients across the DMV access energy savings.
Share This Story