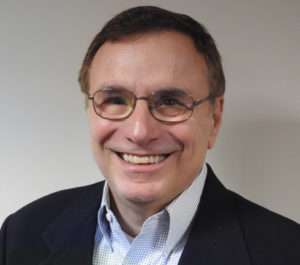 Bob Sahadi is a recognized contributor to national initiatives to incorporate energy efficiency into real estate finance. He is currently managing principal of GreenSpace Investment, a green residential financial advisory service. GreenSpace's mission is to provide financial leadership in sustainable residential investment by working with local governments, developers, builders, and lenders to create projects that meet workable standards for green and sustainable development.
Previously he led the Institute for Market Transformation's (IMT) work to develop and expand energy efficiency financing solutions for homes and commercial buildings. IMT is a Washington, DC-based nonprofit organization promoting energy efficiency, green buildings, and environmental protection in the United States and abroad. IMT's work addresses market failures that inhibit investment in energy efficiency and sustainability in the building sector.
He has held senior positions at Fannie Mae, where he was vice president of product development and vice president of mortgage-backed securities. While at Fannie Mae, Sahadi oversaw the development of the corporation's energy-efficient mortgages and green innovations, including Smart Commute for location efficiency, HomeStyle for renovation lending, and a patented protocol to measure residential energy efficiency. He has developed customized housing strategies for over 65 cities while at Fannie Mae and previous positions.
Sahadi has held multiple positions in the federal government at the U.S. Department of Housing and Urban Development, in the Executive Office of the President, and at the Federal Home Loan Bank Board, where he was chief economist. He has an MBA in finance and an M.A. in economics from the University of Cincinnati.