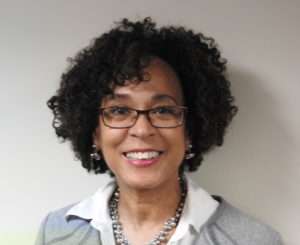 Marcene D. Mitchell has over 25 years of international finance experience with leadership positions in Project and Corporate Finance, Business Development, Strategic Planning and Client and Government Relations. She is currently Global Head of Strategy and Business Development in Climate Business Department of the International Finance Corporation (IFC), the private sector arm of the World Bank. In this capacity, she is responsible for growing IFC's investments in sustainable business with an emphasis on renewable power, industrial energy efficiency, green buildings, urban infrastructure, climate-smart agriculture and bio-energy. Ms. Mitchell has successfully overseen the growth of IFC's climate investments from 13% of total annual commitments to 26%, building a climate portfolio of over $8 billion. In addition to her work in climate business and sustainability, Ms. Mitchell has substantial international investment experience in project and corporate finance for energy-related industries such as Oil and Gas, Petrochemicals, and Power. Prior to her current position, Ms. Mitchell led the Corporation's Chemicals and Fertilizer business, and served as the Country Manager for IFC in the Andean Region. She also held various positions at IFC in the Corporate Strategy, and Infrastructure and Natural Resources departments.
Before joining IFC, Ms. Mitchell was a Finance Manager with the Amoco Corporation and was responsible for structured financial transactions for Amoco's Power, Petrochemical and Oil and Gas divisions. She was responsible for analyzing, and implementing significant corporate and project financing and managed analytical staff to provide quantitative support including designing tax efficient structures.
Ms. Mitchell sits on the Steering Committee for the UN Sustainable Energy for All Build Efficiency Accelerator. Ms. Mitchell is a member of the Renewable Energy Committee of the World Business Council on Sustainable Development and of the Women's Council on Energy and the Environment.
Ms. Mitchell holds a Masters in Business Administration from Stanford University Graduate School of Business and a Bachelor of Arts in International Relations from Brown University.